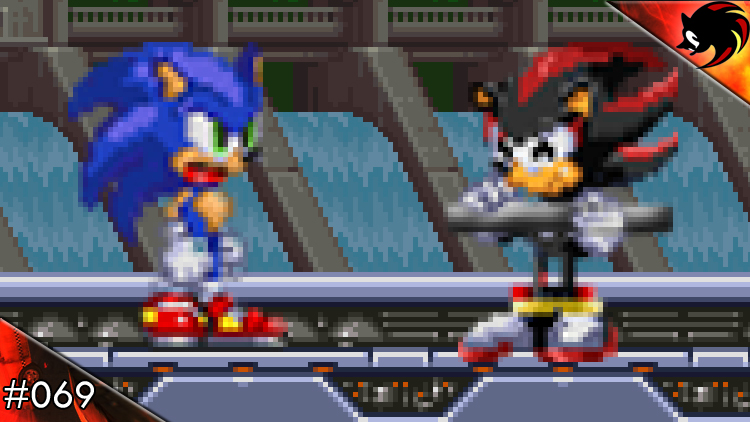 #069 – Sweet Little Sixteen

COMIC NOTES
"Sweet Little Sixteen" was completed on 23/06/2007.
This comic was a celebratory comic made for Sonic's 16th birthday and was started and finished on the same day.
The backing image is of Sonic & Tails when they appeared in the Phantasy Star Online lobby as a special event.
All the things listed are accurate under UK law.
Seems Shadow is still up for a bit of the ol' violence occasionally.
Although maybe it's just because it's Sonic…
The song Good Morning To You was the first song to use the melody that would eventually be transposed to Happy Birthday To You.
Travelling to Pavonis Mons By Balloon is a song by The Flaming Lips.
The 'whirling purple dervish' is a reference to SSMB member Violet.
The last line (chic-chicka boom…) is a reference to the song Cuban Pete which featured in the film The Mask.