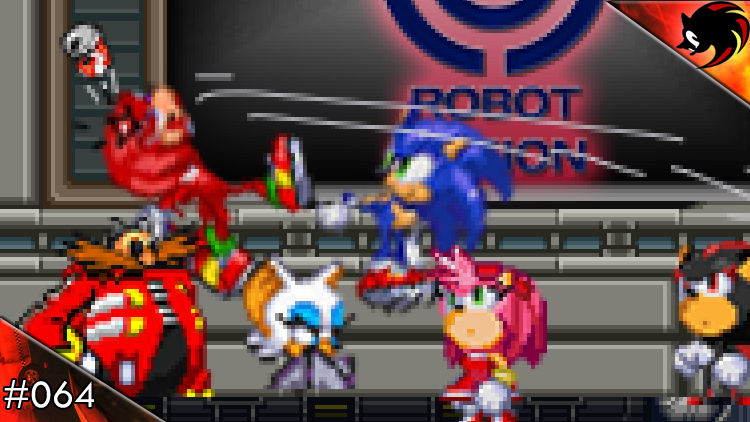 #064 – Propaganda! Greasepaint Is The Word

COMIC NOTES
"Propaganda! Greasepaint Is The Word" was completed on 19/03/2007.
The title is a clown based pun on the song "Grease Is The Word" from the musical Grease.
Way to go and bury Sonic incidentally Shadow…
It was around this time I realised curly brackets in the comic text gave the idea of non-vocal noises – as seen with the sigh. These have no replaced the uses of asterisks.
Obviously the television programs Metal Sonic mentions are a parody of America's Got Talent, RollerJam was the show on TNN that was the following show to ECW. As for Whoops, That's No Cucumber… well, one dreads to think.
Disclaimer time!
"Well I woke up today…" is the first few lines from the song "Song For Ten" from the Doctor Who 2005 Christmas special "The Christmas Invasion"
Claudia Black of course played Aeryn Sun in Farscape.
"Speaking as a guy who's really got it going on…", "not asking a lot of (me)" and "gives (you) R.E.S.P.E.C.T." are lines from the Barenaked Ladies song "It's Only Me (The Wizard of Magicland)"
The description prior to Sonic Wrecks is from a very famous Pepsi advert from the seventies.