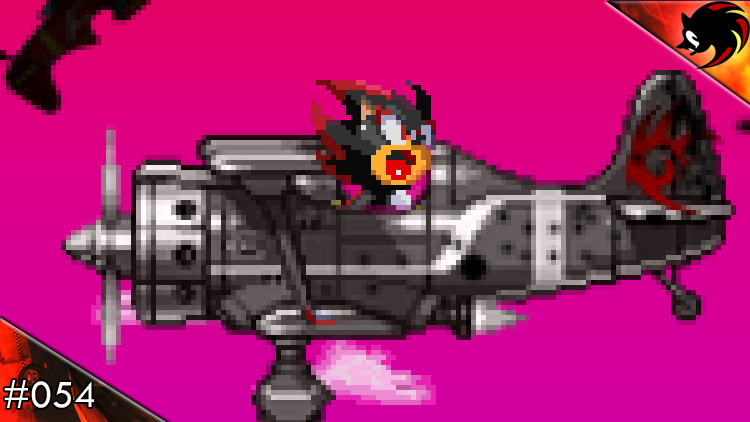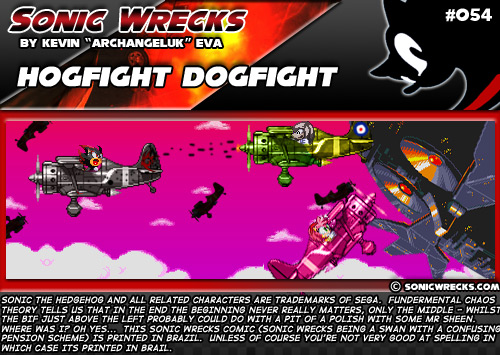 COMIC NOTES
There is actually no real story behind this former wreckslet, other than a "what if everyone, not just Tails, had a plane".
Shadow's plane has the Shadow 'tattoo' logo on its tail while Angelus's has a Royal Air Force (RAF) roundel on it. Amy's plane originally had the crossed hammers logo previously featured in the comic but it really didn't look that good.
One joke that didn't make it in to the disclaimer was a reference to the books (or film) Biggles, it was intended but never made it.