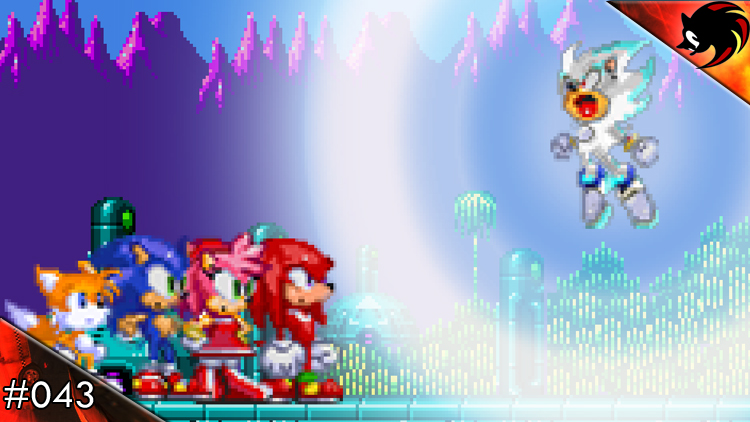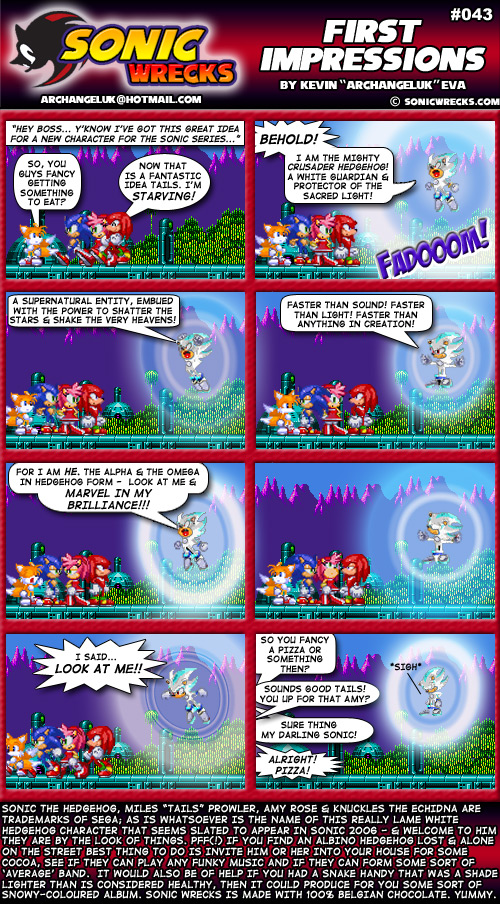 COMIC NOTES
'First Impressions' was completed 10/05/06.
The comic was made in response to yet ANOTHER hedgehog being added to the Sonicverse for Sonic The Hedgehog 2006.
The actual name of the character was of course revealed to be Silver The Hedgehog – but at the time this was not known.
Silver's speech is very much the generic Sonic 'new villain' speech.
AAUK is not a big fan of Silver as you might have guessed.
There are a lot of 'white' related musical references in the disclaimer.
'..see if they can play any funky music…' is a reference to the classic 'Play That Funky Music White Boy' by Wild Cherry.
Forming a band… an Average White band…
'…a snake handy that was a shade lighter than is considered healthy…' Refers to the band Whitesnake and also 'A Whiter Shade Of Pale' by Procol Harem.
Lastly of course there is the snowy-coloured album. Which you can probably guess is a reference to The Beatles' White Album.