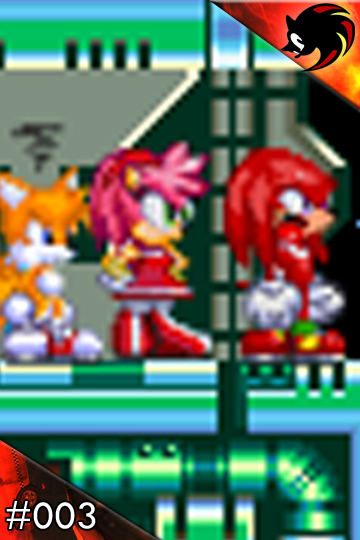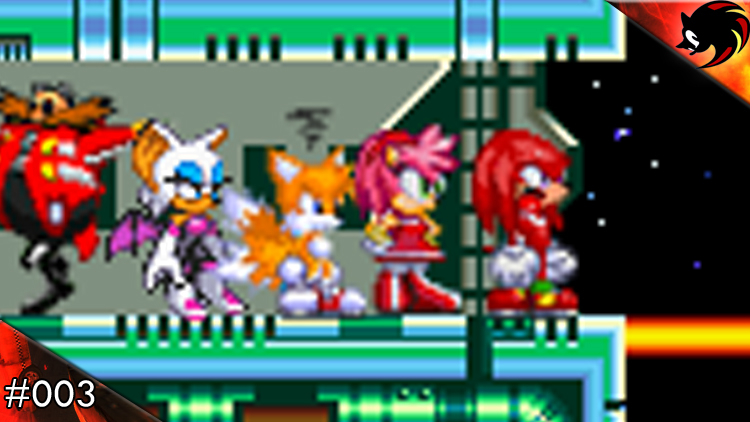 #003 – I Can't Get No Satisfaction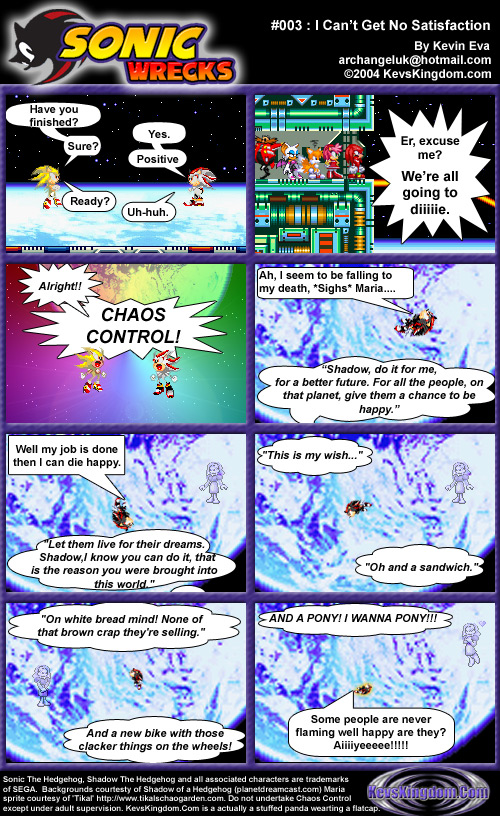 COMIC NOTES
Comic #003 was actually finished April 24th 2004. This comic appeared a fortnight after #002
The title is a reference to the song of the same name by the Rolling Stones.
The other regulars make a cameo appearance. Mainly as to date all there'd been was Super Sonic and Super Shadow!
The 'Chaos Control' effect was done by a gradient with a lens flare effect over the top.
Maria's speech in frame 4 and 5 is the actual thing she says to Shadow in Sonic Adventure 2.
Were they actually called 'clackers'? And did she get any of those Kellogg's Frosties reflectors? I guess we'll never know.
(Actually there was such a thing as Klakkers – however that wasn't what was being referred here, but Spokey Dokeys.)
Note the orange hue around Shadow as he enters the Earth's atmosphere. Hot hot hot!
This is the first instance of Maria appearing in the comic, this however is the only appearance in which she is the Tikal's Chao Gardens sprite.