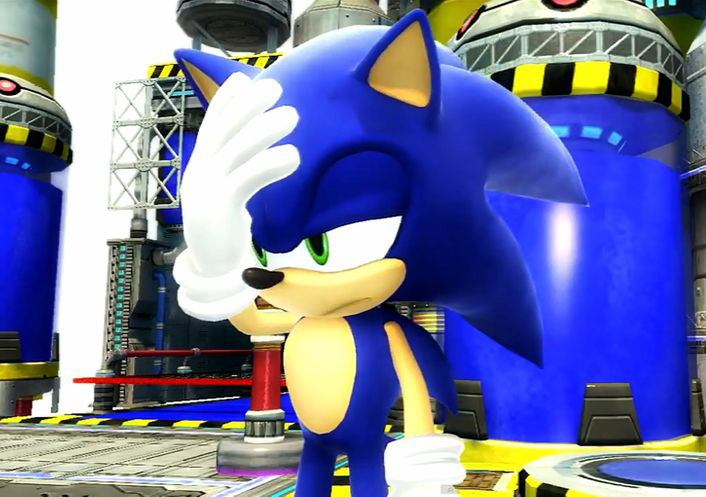 tHE tANGY: whY silver's the best
HI so i am writing to u today to talk bout the best thing ever to happen to STupid the hedgehog (I don't cal him sonic anymore since he's stupid) series and that's SILVER the headgehog, th best character 4ever that there was.
Know i now what ur thinking, 'isn't jet the best character evr?" Well he was but he's not anymore stpid jet. jet was stupid ever since he was not in sonic for the 360 and ps2. where is he now? BEING STUPID ThaTS WHERE.
wht du you mean I have to explain silver 2 u? so dmb. Ohh kay here look. f1rst, silver's from the future, the future is where u & i wil spend the rest of our lifes, so it's so cool too know he will be ther 4 us. i want to OG to the future where there is silver! not Iblis to, he ruins evry thing.
Silvr can fly to. but only in the future! i dunnt know why, future more beter fly condishens i guess. hizs head streamlined for flying with those face spikes! its like a spoiler,but not on his butt. can i say butt? but butt butt. eheehe. ok. so his head is like, um, it s like a leaf my brothr showed me a pickshur of 0nce, but wrong clor. Big likes tose leafes 2! nno , the leaf head s like wher he stores his psyk psyy spesial mind powr! thn it comes out the cirlces of his gloves thru his rists cuz yu can see the green or blu or somethin on is body.
sILVER IS soooOOOOO STRONGG! HEs stronger than twentie sonistupid the hedggys, they had too powr him dwn caus he was to strong for stuPID SONICs game and it was suppozd to be his gam! THat's how strong and coool silvr SILVER is!
silver lookss so smart in the face lik a science test guy! hes always thnking about th future and stuff he nows will happin, so he has 2 stop it or prtend he doezn't kno. his eyes are uellow bcs of all th thinking and future site he does. jET CAN'T SEE th FUTURE! stupiD jet! the past s boring kno one cares about baby lawn peeples!
THE fur on his chest is cool too because
his boots are so awsome I wissh i had boots likk that too! i made sum 1nce but my bruther tore th toes offf when he saw i ued his wimmens dresses IT WAS FOR A GOOD CAWZE why does he hav those ne way I DONT CARE i want futuru buuts!
i talk lik silvr evry chanse I get! i go 'I FOUND U IBLIS TRIGGUR! when my mom is in the bathroomc rying and i thro things evrywher prtending they're glowy grEEN! his voiCe is like anguls singng but dark and cool and frm the future so future dark cool anguls with psy kick mind powrs!
smday I want 2 marry hm but until thn I want him + doctor eggman cus eggman is a human 2 but sonSTUPID can keep elize shes scary n dumb an kisses ded people which they took my granpa awy for duing that too granma. eggman lo.oks so sad neway and he wudnt be mean if he was happyY!! meophiles to i want thm all 2gether like sonadow silver meofphiles eggman so i call it smeggman THIS is a great nam! i kp saying it outlowd its so awsm! my bruthur keeps laffing n sain someting about mistur ed but its DOCTUR EDGMAN stupid!!
iu have to go now i tld tristn id meet him on gaia and wed figt tha jet fans grewp I HAET THEM!!!bye
This post was originally written by a six year old version of the author for TSSZ News.