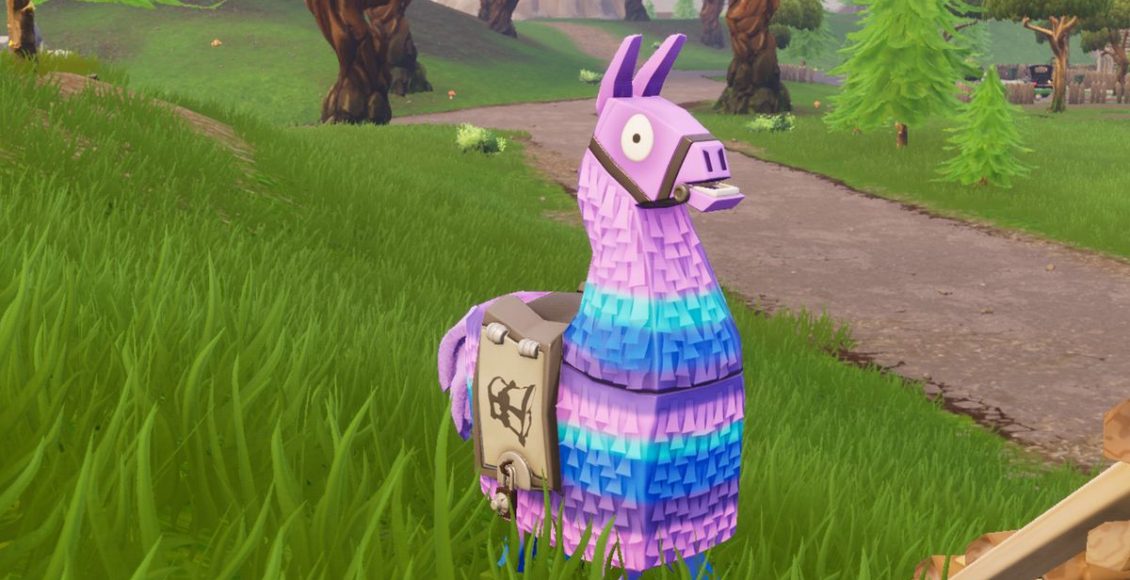 VR vs. No Cause For A Llama
There is but one video games related event I always attend each year. That's not through my choice but it's what seems to be the way the dice have landed. I don't go anywhere else. We've discussed this in this column before.
Said event I do attend is the Eurogamer Expo, as was, now known simply as EGX. Appearing, as does Insomnia – which also occasionally gets my attendance, but that's more for my own personal as opposed to professional interest – at the National Exhibition Centre (NEC) in Birmingham. I attend this because, frankly, it is a ten minutes Uber ride up the road from where I live and damned if I'm going to miss a major industry event in my own backyard.
As one developer and friend I spoke to told me during a quick chat, "It's so nice to see you out and about and know you're not stuck in your office 365 days a year."
I told them that was not the case, it merely seemed that, and then joked that they should enjoy seeing my face professionally before I was slung back into a cardboard box in the basement for another year.
I've talked about my adventures at EGX, such as they are, on VR vs. on a couple of occasions, and at some point over the next month or so I'll be dipping back into the topic. I'm not going to be specific on that as we do have Oculus Connect 5 this week and I'll no doubt want to cover the things that are said – or not – during the Facebook-owned company's annual get together.
However, one thing I've noted previously on VR vs. is that the last couple of years have been particularly good for VR at the event. I'd be lying if I said it was as good a turnout in 2018, however.
Oh, PlayStation had their VR stand there. With the likes of Astro Bot, The Persistence, Blood & Truth, Tetris Effect all present. The booths were (mostly) active this year, with people at least in queue as opposed to all of them being empty and Sony staff turning genuinely interested people away. As far as I'm aware nothing had really changed from previous years where you had to register though. Why they can't just let people queue heaven only knows.
Beyond that though, I didn't see a heck of a lot of VR on display. There was PokerStars VR which we ironically had news come through about not long after I queried after it. Arca's Path VR which I'll discuss more at a later date, another VR experience which I believe was ParadropVR, but don't quote me on it (someone was constantly leaning against the sign and all I could make out was the 'Para' bit) – and that was pretty much it. I saw nothing else.
The thing I noticed most of all though was the hardware side. A couple of years back the booths were positively dripping in VR displays as being VR Ready had such importance on it. Every single one had at least one headset setup. This time I spied none. It wasn't about how well PC maker X, new processor Y or GPU Z could run a VR headset, it was about how amazing they could make Fortnite look – and that's not a knock on Fortnite. In comparison VR just wasn't important.
Yesterday's sales driver.
Which is why I'm particularly interested in this year's Oculus Connect. VR's honeymoon period is well and truly over, so what does the future bring? What keeps the technology moving forward, and makes upgrading essential for those that already have a headset. What experiences has Oculus got up its sleeve that'll renew the desire for a VR future. What videogames announcements will it have that it was apparently incapable of showing at Gamescom to actual consumers, that'll turn the head of those people who gathered round a PC seller's booth just to check out how well a random kid did as he landed at Fatal Fields?
VR needs its own Victory Royale this week, let's hope Oculus bring enough mats.