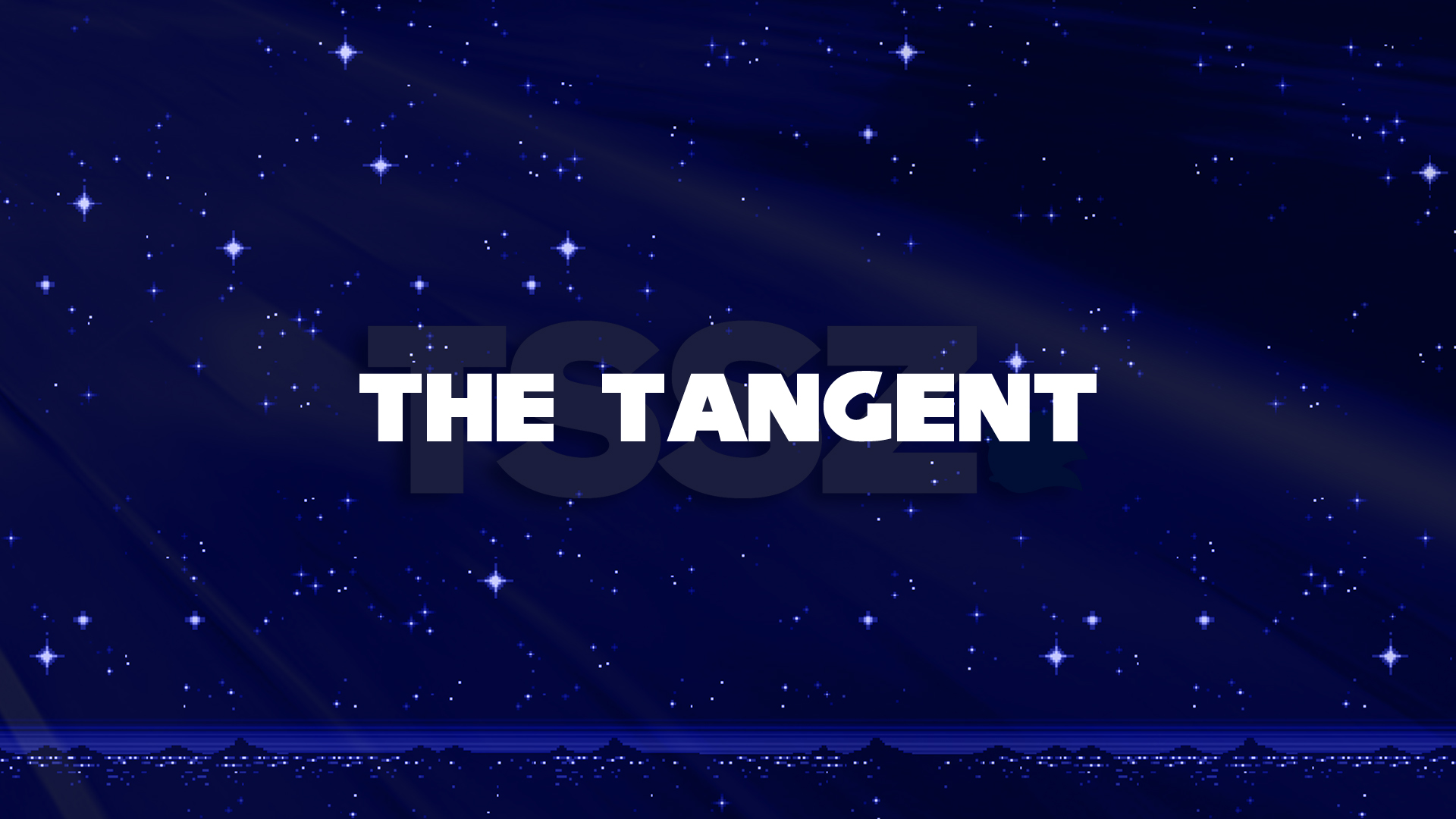 The Tangent: Paying for Promises
It's time to touch on another aspect of this digital age, in some ways branching off the end of my last editorial, Permanence Lost. Well… technically there was that one about Silver's superiority, but Tristan made me delete it when I revealed our Gaia Online adventures. Stupid Jet.
The focus of this article is a simple concept: we, as consumers, are now expected to accept that we no longer purchase goods straight out, but that we purchase promises. Promises that a company will deliver the product when you ask for it, but under their terms. And as covered in the prior article and seen with such examples as the demise of Xbox Live for the original Xbox roster, those promises are not permanent ones.
In their transition to selling digital and online-focused releases, video game publishers in particular, although not exclusively, have made careful steps to inform their consumers at every opportunity that you purchase a license, permission to play the software, not the actual software itself. While in some ways this is perfectly reasonable, a logical protection against other companies simply bundling a competitor's product into their own and receiving all the profit, the push has been away from you owning a physical representation of the title, to the promise that you'll be able to get it from them whenever you want it. You may not be able to directly transfer it yourself between systems, however, as you could a physical medium in the past.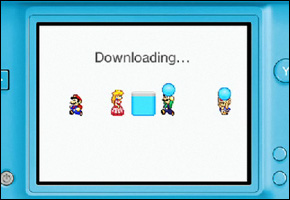 You're also expected to accept whatever DRM software it forces onto your platform, wherever it decides to deposit files onto your system and whether you can move them to better suit your needs or back them up for safety (because no one in this day and age has ever lost or been inconvenienced by an immovable save file), and above all else, this software exists inside a mystery box that you're not supposed to touch. Tampering with game files, or even just being suspected of it, could result in you being banned from their service, devaluing or completely breaking all those promises you purchased before.
Now there's a lot of points in that paragraph I skimmed over briefly, and I'm sure you have your "Yes, but that's because…" rebuttals to some of them. We'll try to cover the issues, but this is by no means an issue with a clear-cut answer. Even with the PC software market being more than a quarter of a century old, this is still a relatively fresh territory that requires some unique approaches.
One problem is that the intelligent consumers and gamers of today want to respect the real concerns of companies, but there's a lot of confusion where to draw the line. They want to be realists, to the point where they actively accept detriments to their product compared to prior releases because they think it's better for their favorite company. Similar limitations from companies they were unattached to may not be accepted or even be mocked, but this is Company X, makers of Y: The Adventure; if they feel the need for this change, it's probably the right decision. Unfortunately, good decisions for companies can often be very anti-consumer, so as much as we may want these game makers to succeed, there has to be a balance of give and take. They are not doing us a favor by making these games, after all. They are trying to sell us a commercial product. They may really love what they do, we may really love getting and playing them, but as long as there's that layer of commerce between the two, there are some realities at play that have to be kept in check.
There's probably nothing that enforces this point more than the issue of DRM. Digital Rights Management is a very real, very important consideration, and it seems like every few months there's a new type pushing the major question to the minds of gamers, "Is this fair?" Left to their own devices, companies will dig their protection software into the deepest recesses of your computer, decreasing performance and even causing physical damage in the name of protecting their product. There are some companies that go out of their way to preserve consumer content rights, but even those companies would buckle if truly tested, and others would have no qualms about completely focusing your computer or console toward the singular protection of their product.
DRM and copy protection have existed for a long time; they're a reasonable facet of software. Registration keys were a popular way of counteracting piracy, with some early computer games using physical methods of copy protection to fight the scourge of floppy copiers. Now, with the expectation that your game console or computer will be connected to the internet, particularly by a product bought digitally, some DRM schemes now check in each and every time you start the game, sometimes even during the game at random intervals, and refuse to play if they can't hear back from the corporate servers.
Ubisoft's DRM is a recent infamous example, one you're probably sick of hearing about by now. However, even Capcom is currently attempting an approach along this stead, with the PSN version of Final Fight: Double Impact. Not present on the 360 version, the PSN version absolutely requires you to connect to PSN with the account you purchased it with each and every time you start it, but does not necessitate a continued connection after that. This requirement was not originally noted in the PSN Store description in America or Asia, which Capcom now says was an oversight that they're trying to correct, and was added to combat "game sharing", which was at one point touted as a platform feature. It's a disappointing place to test this new limitation, on a retro compilation that does have some online features, but is ultimately not an online-focused product. This means people who purchase this game, then take their PS3 with them while traveling cannot play it unless they have access to an unrestricted internet connection. That's really not as simple to find as you may think, and certainly not secure if you don't own the internet in question. Some regions and certainly plenty of countries simply don't even have such access, or are blocked from connecting to PSN. So you've paid for a promise of a game they can't fulfill, as it sits on your console's hard drive, inaccessible. Locked in a mystery box with no way at the key.
In this case, that complication is probably a temporary inconvenience. But as we edge toward a potential end of the console generation, and as companies fall to bankruptcy or other issues, there becomes a question of what happens to those promises, those little boxes of data that have to phone home every time before they open up. Sometimes we don't like the answers. Case in point, buyers of the DSi XL. Many of them had no realization that if they owned a DSi prior, Nintendo had no system in place to port their existing DSi Shop purchases over to the new unit. With the announcement that the 3DS will be backwards-compatible with all DSi software, and with the rumors of an HD or even 3D-compatible Wii upgrade waiting in the wings, it's probable that Nintendo will have some kind of solution to copy your prior purchases to the new consoles. But unlike backwards compatibility, the DSi and DSi XL have functionally identical internal components, at least of the parts concerning the software. So there was no issue with compatibility, only copy protection. With no official solution, you are expected to repurchase each title if you want to play them on the larger-screened unit. They didn't feel it was cost-justified to create a transfer solution for a stop-gap product, so they didn't. We are at the whim of these companies like never before, in some cases able to use and transfer our purchases only as long as they decide to support them. While in the case of older software, sometimes official patches are released to remove DRM and create an Abandonware situation, in many cases the corporate response is to leave the content locked, effectively disabling the product you purchased with nothing but a shrug and an apology. Oops, so sorry we decided this wasn't a profitable venture, or that your product is in a discontinued format. We'll still keep what you paid for it, because you were just renting it from us anyway.
In my mind, that's one of the scarier aspects right now, and one you have little protection against. You never opened your cupboard to find that one day, Nintendo snuck padlocks onto your NES cartridges, never to be opened again. Padlocks you weren't allowed to cut off, because circumventing them was illegal, yet they have no requirement to ever unlock again legitimately. Now such an act wouldn't be supported in the way that DRM-protected software would be by an EULA today. However, the EULA is an often-abused tool by corporations, and does not supersede consumer rights, no matter the language included and "Agreed" to. While some would disagree, in general practice most EULAs are too lengthy and complicated to be constantly examined and fully understood, and any disagreement means complete inability to use the product you just purchased. And how often do you think a successful return of the opened software occurs if you say, "I don't agree with the EULA" as the reason? I'm sure there are cases out there, but don't expect anything but a blank stare at the local Wal-Mart.
So this is the sort of thing you trust Valve with when you purchase a game on Steam. Microsoft on Xbox Live. Sony on PSN. Nintendo on the Shop Channel. Even when you walk into a store and pay $60 for a packaged game, more and more you find yourself forced into the same agreement of trust, where your purchase is only yours as long as they support it. Laws, such as the currently anti-consumer DMCA, will eventually change and advance to protect the rights of consumers and the value of the items they purchase digitally. Until that happens, choose carefully who you trust with your electronic dollars. It can be amazing how fast that transaction becomes totally meaningless, with no realistic recourse.