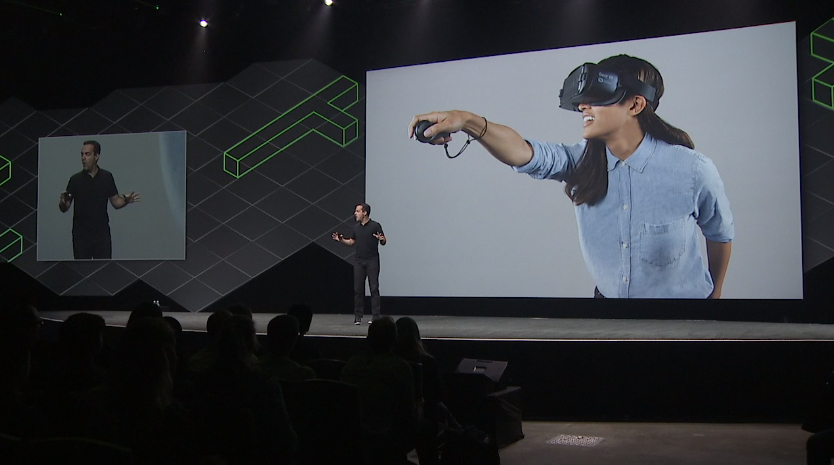 The Best Gear VR Games of 2017
We're at the end of the second (calendar) year where virtual reality (VR) head mounted displays (HMDs) have been commercially available. And whilst the majority of talk when discussing both the past, specifically that of 2017 as a whole, and of the future for VR going into 2018 has been about the PC based HMDs like HTC Vive and Oculus Rift and console VR in the form of the PlayStation VR that doesn't mean smartphone-based HMDs don't still have a place in the conversation.
Whilst the Samsung Gear VR is the elder statesman of commercial VR, and arguably of this generation as a whole it isn't done yet. And whilst some would have you believe that it is purely of use for 360 degree video those with a Gear VR controller would likely in turn ask them what on Earth they were talking about.
For this year in review we're going to be taking a look back at some of the best video game titles VRFocus has come across during 2017 for Samsung's headset. Who knows, you may see something that you want to get to experience on your own Gear VR. Please note the below are in no particular order of importance or recommendation, but do feel free to check them out.
Augmented Empire
It would have been quite impossible to do this list and not include the title from Coatsink Software, best known in VR circles for their work on Esper and Esper 2. Featuring a top notch voice acting cast and a tight script, Augmented Empire is a strategy role-playing game (RPG) that takes you, effectively, into a VR diorama from which the story of the
island of New Savannah and the dramas caused by a society split through a rigid class system plays out.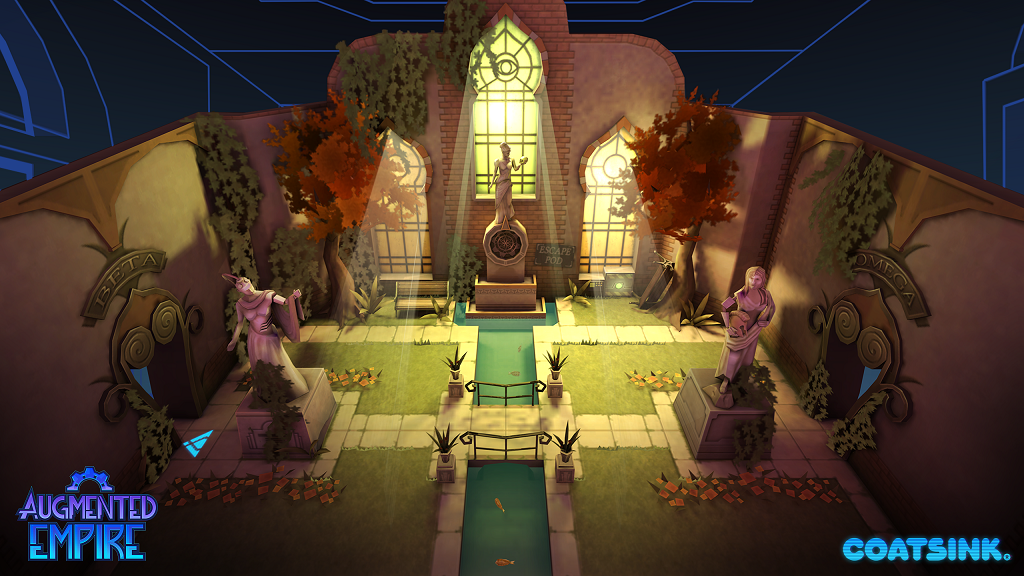 SBK VR
If you are a racer at heart then it might not be four wheels you should be considering on the Gear VR but two. The 2016 FIM Superbike World Championship came to VR in the form of SBK VR, complete with official licences for all the bikes riders and circuits. So, if you're a Kawasaki fan, you're sorted. Ducati? No problem. Honda? Yamaha? All there. The game comprises three modes: Quick Race and Time Trial, both of which are self-explanatory, with the third being Championship mode. Races here even containing qualifying sessions – although they are skippable. Almost surprisingly good in its immersion this is one racer well worth checking out.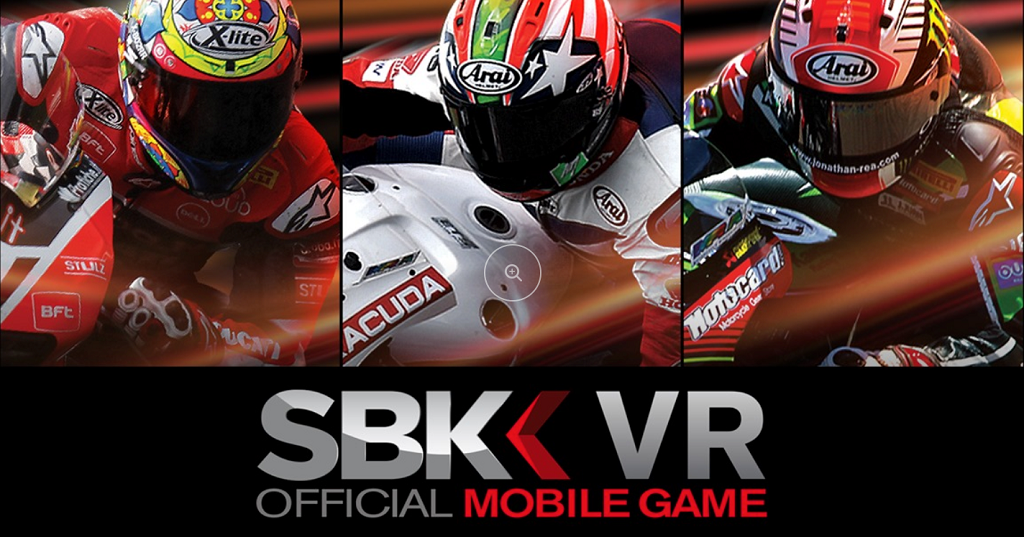 Spark of Light
Let there be light – Spark of Light, that is. A wave shooter from Dutch developer Pillow's Willow VR Studio, Spark of Light is also available on a number of other HMDs, and recently featured in the reveal of the Vive Focus. On Gear VR though it remains a gem, with our only real criticism being that we'd have liked a lot more of it. A casual puzzler, in Spark of Light you take on the roles Nerow, a boy who lives with his sister in a magical land. Things are perfectly fine until the sun is stolen by the Moth King. It's up to Nerow to use light to not only solve puzzles but bring it back to his world as a whole.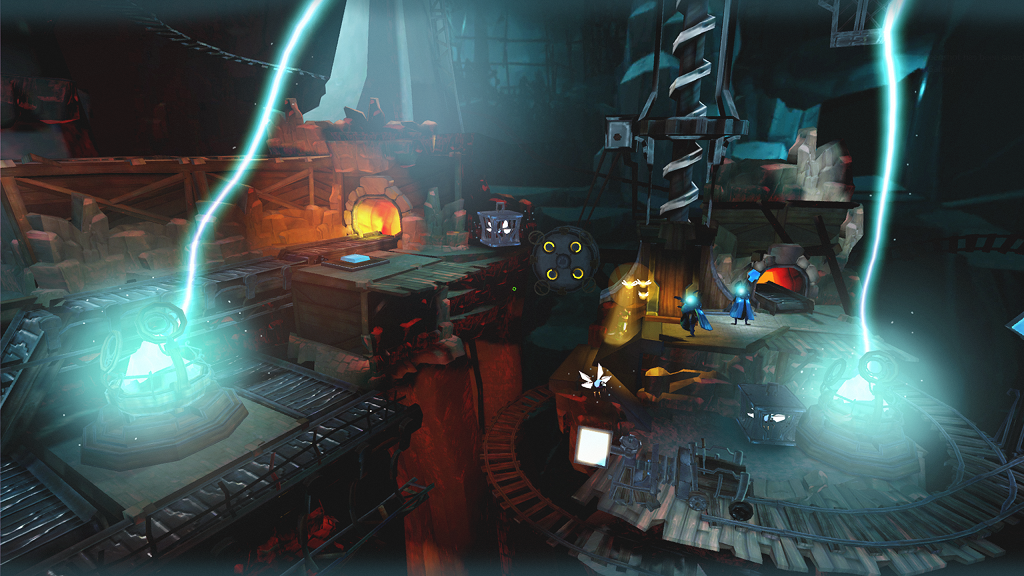 Skylight
When you've got a Gear VR title from the developer of Darknet and Tactera, E McNeill, you have an expectation that it will be something special – and VRFocus was very pleased to find that Skylight (which we gave a full five stars to in our review) lives up to the expectation. A turn-based strategy video game, in Skylight you've got to control an armada of spaceships through a series of increasingly challenging levels. How you lay out your armada is up to you, capital ships, frigates, fighters, each have their own strategic strengths and weaknesses. Can you balance them all and lead your fleet to victory? With thirty missions in the single player mode and multiplayer too you'll have plenty to keep you occupied.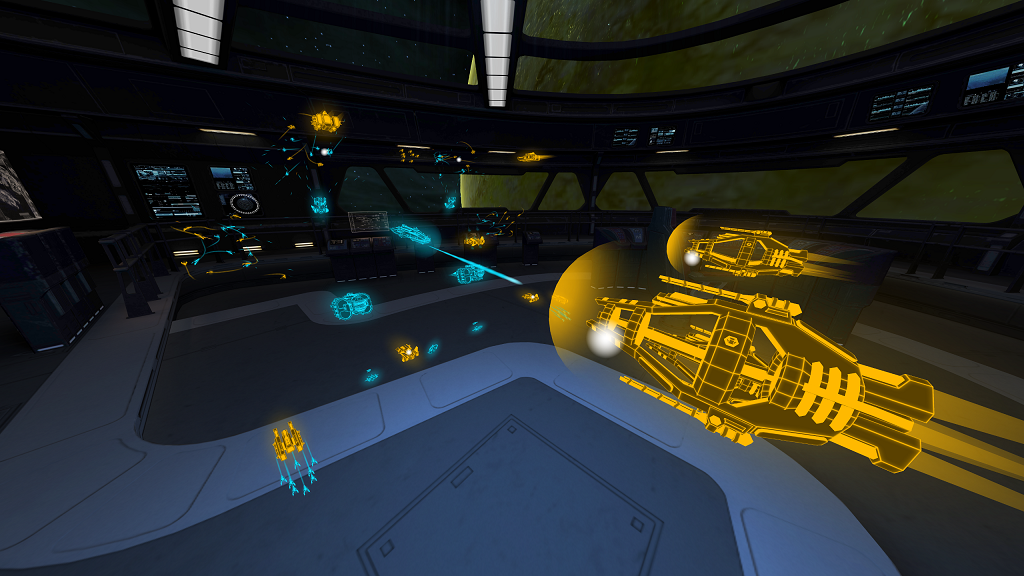 Term1nal
From one sci-fi title to another now but leaping from the strategy genre to stealth in the form of cybercrime video game Term1nal. From Force Field VR, the makers of Oculus Rift title Landfall, Term1nal follows the story of Flynn Lightman. A hacker specialising in remotely controlling androids from the safety of his secret hide-out. Hired to infiltrate STRIDE Industries, a data security and advanced robotics company, Lightman takes control of one of STRIDE's prototype android's and delves into the depths of the facility alongside an over enthusiastic robot dog. Part third-person stealth title, part puzzle video game, Term1nal's story blurs the line between organic and synthetic.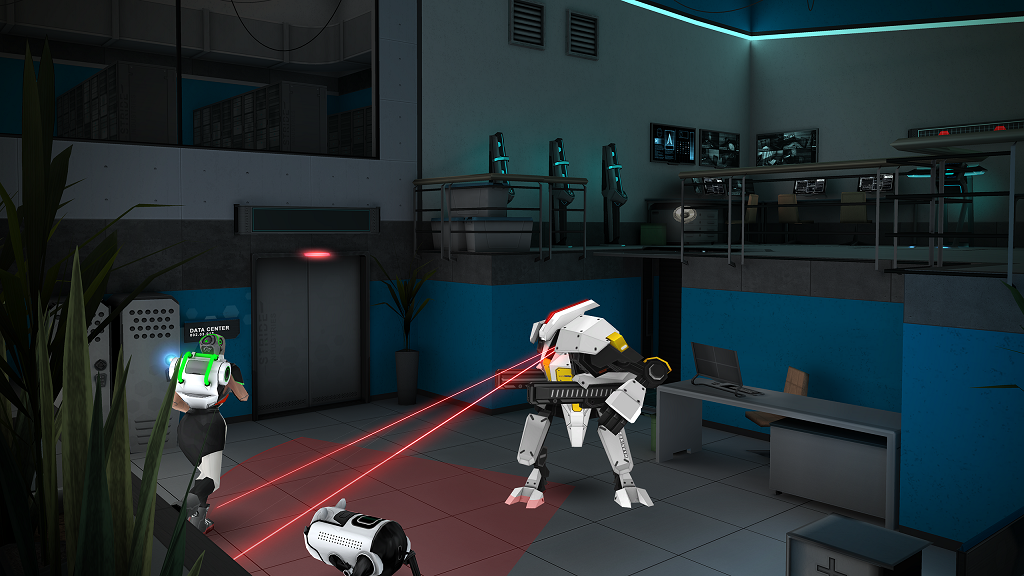 This article was originally written by the author for VRFocus.