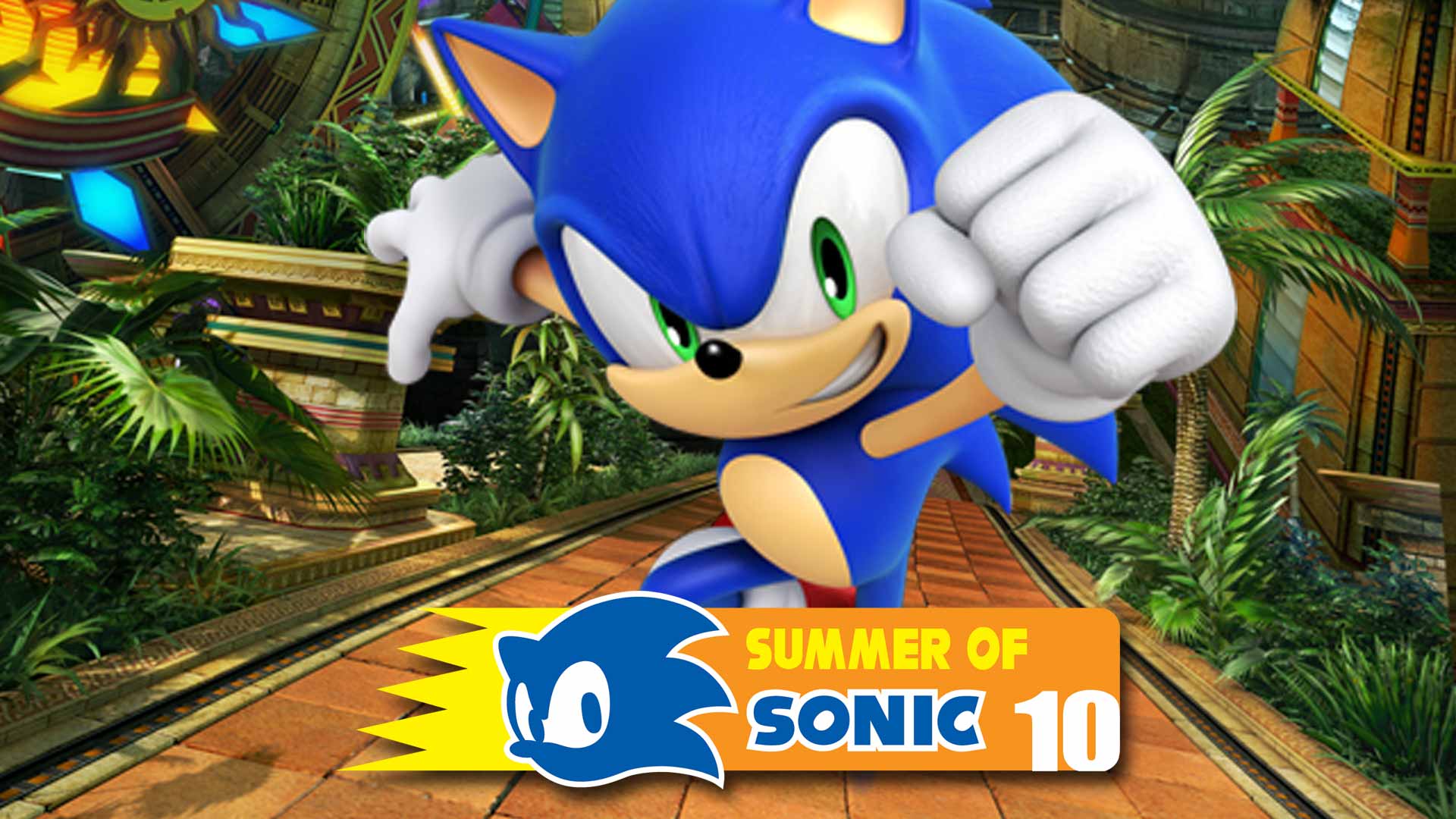 SOS 10 Overview: AAUK (Pt 2)
Hi everybody, I'm currently (trying) to get some sense of a break – alas things seem to be conspiring against me as usual. It'll be nice one day to not have to worry about this sort of thing, very nice, as it stands though I'm always going to have to come back and do something. So as I'm here I might as well give praise to a few who should perhaps be getting a mite more credit on top of that issued already by my esteemed co-organisers. Who knows maybe as its me that'll be worth more – like a double praise-bow. Or a pint of Strongbow.
Incidentally I was going to address things regarding my decision to stop being an active part of SOS after SOS 2011, but that ended up rather taking over the piece so I'll leave that for another day – I also want to word it just right. It needs to be worded right… For now lets just shine the spotlight on a few individuals.
ADAM/T-BIRD
Make no bones about it, Adam was frickin' GOD this year, instrumental in helping me to get Crush 40 over here for you guys be it whispering sweet nothings into Jun and Johnny's ears to get them to agree in principle to come or helping me sweet talk SEGA Japan into allowing Crush 40 to come down and perform with his awesome proposal writing skills. Adam was also responsible for much more, he (along with Svend) forked out part of Johnny's plane ticket, covered the hire of the band equipment (which reminds me I owe him £200 towards that) and the organisation of an awful lot over the Friday and Saturday.
Adam was my suave, sophisticated and much better looking wingman this year. He said to me in about May when we were really getting into things that he didn't realise SOS took as much as it did in organising. Fact of the matter is he handled his side expertly in spite of a lot of surprises and bumps in the way… and on the day he was a tour de force considering a rather unpleasant experience with an unknown agent in his meal the night before.
Kudos and thank you sir.
JOSH/URTHEART
If you look up the term "unsung hero" in an encyclopedia (because Dictionaries DO NOT HAVE PICTURES IN THEM) you'll probably find Urtheart. Lewis (Sonic Yoda) posted the following in the SSMB and it sums up my thoughts somewhat.
I need to give a very special message to a particular member of the SoS staff:

There's been one man who has staffed every SoS so far and has received almost no recognition for what he has done. His name is Josh 'Urtheart' Cartlidge and he has volunteered his time and effort to man the doors and deal with security every year. He does this for absolutely nothing and spends the majority of his day on the doors to make sure everyone is checked into the convention following the correct procedure.

Now, this probably sounds a bit dull. "Yeah, so what? How hard can it be to make sure people get in?" Well if you think that you need to wise up and realise that Josh misses everything you get to enjoy. Playing Sonic 4? Forget it. Meeting Nigel Dobbyn? Forget it. Watching Crush 40? Clear off!

What bugs me most about this is that Josh didn't need to be on the doors all day because he had 2 paid and qualified members of security helping, yet he still fully committed to his role. That's dedication and as far as I can see, he didn't even receive a certificate for his 3 years of service.

Seriously, if you were a Sonic fan giving up your time to staff a Sonic convention, you would at least hope you get to enjoy it on the same level as everyone else. Josh puts in some incredible effort to do what he does and he takes all the flak you give him when you're waiting to get in or end up disappointed that you missed getting a goodie bag.

Next year there needs to be as many people cosplaying as Josh as there was this year as Shadow! Make sure you show Urtheart just how valued he is in the Sonic community at the next possible occasion. Thank you Urth for doing such an amazing job year-in, year-out.
Couldn't say better than that.
LEWIS/SONIC YODA
Being Sonic might seem a pretty cushy job, what Lewis does though is BECOME Sonic. Also the Sonic costume is NOT a nice place to be, if we hired an "actor" to play Sonic they'd last about 10-15 mins before disappearing off for a break. What Lewis does every year is do about 5x the amount of time they do, REPEATEDLY. Seriously we beg him to stop and he wants to go back out there for everyone the silly sod. Not only that he was Wentos this year – and that coat is HOT. When he's not in a costume he's keen to help out in any way.
My thanks mate.
JAY/BLAKE DRACO & PHIL/VGER
You already know Vger very well for being such a great sport with Carameldansen. Blake helped run the ASR tournament with Dale/Shadtzer. What you don't know is that in the set-up and closedown these two were EVERYWHERE. Whenever someone needed a team to help with something Blake was there and helping out without complaint – if you needed some help he was at your side immediately. Vger deserves thanks for taking a lead role in the closedown of the event and helping me out in a time of trial. Both worked like trojans to little fanfare – I'd like to give them such now.
ALLAN/ROARZ/ROARY RACCOON
Roarz wasn't even a member of staff – but was quick to volunteer his services as runner supplying the crew with liquid refreshments and even buying a FREAKIN' FAN for people. Ultimately the best joy was just seeing Roarz again for the first time since SOS 08 and seeing him so happy. I'd like to offer my thanks for his kind offers and for helping out in various ways.
The entire crew deserves your respect and thanks, as they have mine. That's all for now.