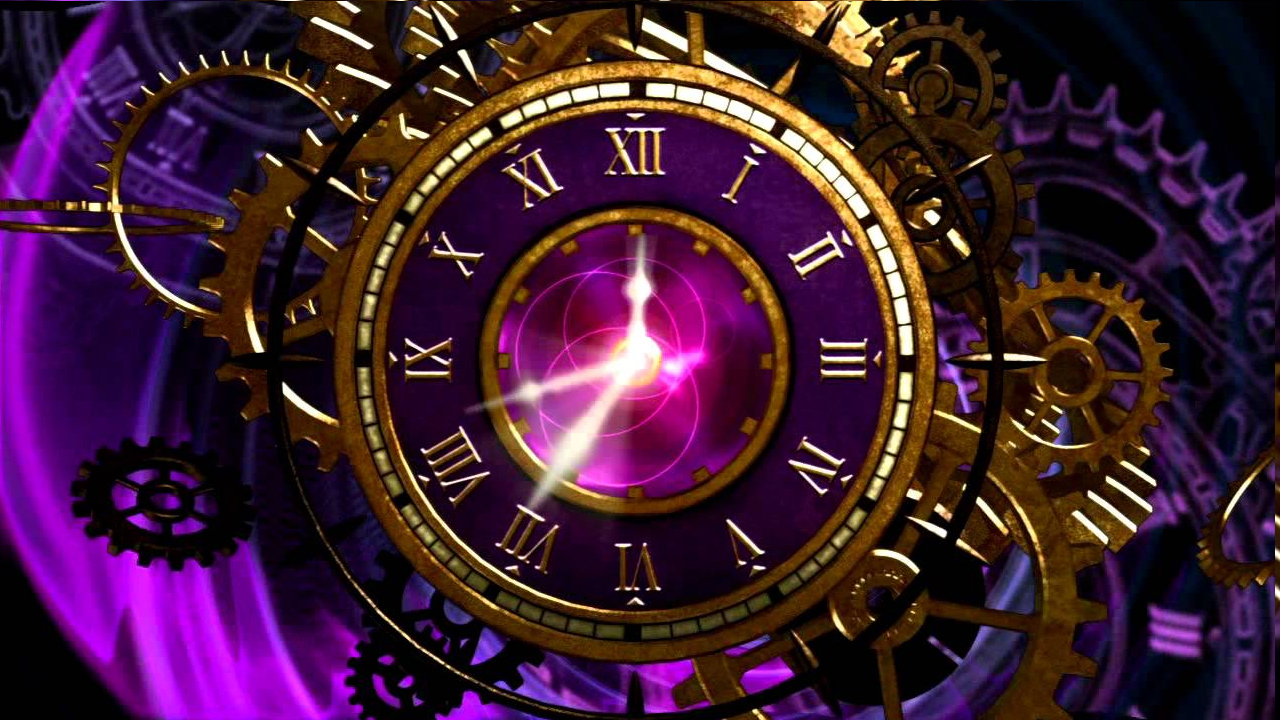 In-Depth: Time Constraints In Sonic Games
Welcome to this month's instalment of In-Depth, where we present a case study on a particular Sonic topic using the historical record, research, and more. This month's topic is one that is likely familiar to you, especially to those of you who have been critical of Sonic over the years.
For many, one thing that has stood out about Sonic Project 2017 is just how slow SEGA has been with news on the game, and how far out the release date was when the game was first announced. For the first time in years, the Sonic brand had an anniversary year that came and went without a main series title. For the first time in years, a Sonic game was released more than a year before it was due to release. It seems SEGA has been taking it slow with the release of both Project 2017 and Sonic Mania, but considering one of the things people criticised SEGA about, it makes some sense.
I am, of course, talking about SEGA's tendency to hold Sonic games to deadlines. SEGA considers Sonic their cash cow. As a result, they naturally hold the franchise to a higher standard than other IPs. However, it may not have been for the right reasons. Because one of the issues is that they try to get Sonic games out by a specific date, no matter how little time Sonic Team has and no matter what the state of the game is. And, at times, they've even dictated when development begins. I'd like to go through SEGA's historical record to show you just how many Sonic games suffered from this problem. You may be surprised that this has been going on ever since the very beginning.
The first instances of Sonic time constraints happened during Sonic 1. Time constraints forced Scrap Brain Act 3 to be a Labyrinth Zone 'basement' rehash, according to Yuji Naka:
Instead of going straight to the boss in the end, you get dropped down a level, and we wanted that feeling of fighting your way back up. It would have been nice to draw a specific background just for the final stage, but due to space and time constraints we just changed the background color and made the basement level the same as Labyrinth Zone.
Sonic 2 could've had an extra two months of development, but SEGA thought a sequel was "too soon". SEGA was also unforgiving about the deadline too, so much so that Yuji Naka and Hirokazu Yasuhara's original vision for Sonic 2 had to be delayed and one particular level had to be taken out of the game. Yuji Naka explained the latter:
The basic idea was about the same as it was in Sonic & Knuckles. You'd encounter the stage through normal play by collecting the emeralds. The idea behind the stage was, "Where do the Chaos Emeralds come from?" That's where Sonic was originally supposed to be granted his Super Sonic powers. We finally were able to use it in S&K, though it wound up being quite different from what we had planned in Sonic 2. But even from Sonic 1 we'd been throwing around those sorts of ideas. Still, when we were running out of time, we looked over things quickly trying to figure out what to dump … and CHOP went the Hidden Palace. There's simply no way we could have thrown that in by the deadline at the rate we were going.
Sonic Spinball, believe it or not, was another. Why? Because the game was made to be a 1993 title to bridge the gap between Sonic 2 and 3. In fact, SEGA specifically wanted a Sonic game released in Christmas of 1993 and STI were given only 9 months to develop it. As a result, a version of Sonic Spinball was accidentally released with awkward music copyright problems (the music was fixed not long after) and the game also released with the problems that many people have with the game, such as the frame rate and glitches.
Sonic 3 & Knuckles? Yes and no. Time constraints were a factor with the split-up, but not in the way people think. The executive coordinator for the game, Roger Hector, said the following:
There were so many creative ideas that it would take too much time to develop such a massive project. The team brainstormed up two games' worth of material initially and it was decided, before the Alpha stage I think, that it would make more sense to split it into two games.
Sonic 3 & Knuckles wasn't split up into two games because they had no time left. The game was split up because they didn't think the project, in its massive form, would have enough time to begin with. However, the time constraints you may recognise did have some impact later on. Although the game was delayed a little, it wasn't enough. Flying Battery Zone was intended to be the fifth zone of Sonic 3, but it was moved over to Sonic & Knuckles when the American release date grew ever so closer. Once again, a Sonic game was given a release date before it was actually finished.
The next instance of time constraints impacting the development of a Sonic game was in the twilight months of the development of Sonic X-Treme. After various factors caused development of the game to restart at square one multiple times, a meeting with SEGA of Japan figures resulted in the game having to shift the project a different direction, which didn't help as the game received a deadline of Christmas 1996. The lack of time resulted in the team asking for the NiGHTS Into Dreams engine, in hopes that they could get its development tools and cut down on development time. However, this had to stop as Yuji Naka was threatening to quit SEGA due to being upset about his work being used without his consent. So, the Sonic X-Treme team had to go back to square one again. And the Christmas 1996 deadline remained. The time constraint problems reached a nasty peak with just a few months before release:
Desperate to make the deadline, programmer Chris Coffin moved into the development headquarters, working almost non-stop, the few hours of sleep being had in a cot within the office. The strain of the project became simply too much, Chris being overtaken with pneumonia in August of 1996. With doctors saying he only had months to live if he kept this up, Coffin was forced to bow out of the development cycle. With its lead programmer out of commission, Mike Wallis was forced to tell management that the game would not be completed in time for Christmas.
The deadline being missed was the last straw and, although the game was publicly stated as being "postponed", those involved with the game knew the game was cancelled. Instead, a port of Sonic 3D Blast was hastily ported over to the SEGA Saturn.
The time constraints continued into the 3D games. Yuji Naka once again provided insight into how much time constraints contributed to Sonic Adventure's development:
Futuregamez: Sonic Adventure was completed just in time for last Christmas in Japan. Were there any parts you had to leave out due to time constraints?

Yuji Naka: There were no lowered specs in this game.
The next game to suffer from time constraints is the most infamous for it. Sonic 2006. SEGA pressured Sonic Team to have the game ready by Christmas of 2006, resulting in features being removed, bugs being prominent in the game, stuff not working like intended, and control issues cropping up at times.
Sonic Boom: Rise of Lyric is the most recent example. Big Red Button had to deal with a sudden downgrade with the game specs and SEGA dropped a Christmas 2014 deadline. This resulted in crunch time, long work hours, and bad working conditions that would result in Big Red Button employees leaving.
So in summary, SEGA's time constraints caused the following:
Sonic 1's Scrap Brain Zone Act 3 being a Labyrinth Zone rehash
Sonic 2 losing two months of development time and having levels removed
Sonic 3's Flying Battery Zone being moved to Sonic & Knuckles
A nasty final nail in the coffin for Sonic X-Treme's development hell
A hastily ported Saturn version of Sonic 3D Blast
Lowered specs being removed from Sonic Adventure
30% of the problems in Sonic 2006, ranging from bugs to broken and/or removed features.
Long work hours, crunch time, and Big Red Button employee departures during Rise of Lyric development
It is worth noting that I'm not solely blaming time constraints for the quality problems. There were other actions made by SEGA or other parties involved during the development of games that had a hand in those quality problems, such as the clashing between the American and Japanese divisions of SEGA and some poor game design (i.e. many different gameplay styles in 06) that made it into the final product. But out of everything SEGA has done over the years, pressuring developers with deadlines is perhaps the number one thing SEGA had not learned from. It has resulted in stress, people getting sick, leaving the team, and more. It resulted in games losing valuable development time that could have been put into polish and more content. But, most importantly, it is one of the contributors to the quality problems that the Sonic brand has had over the years.
So while there may be slow progress on Project 2017 and Mania, the change in pacing with developing the games may be for the sake of the health of not just the Sonic brand, but for the developers too. Because, believe it or not, developing a game gets even harder and more stressful than it already is when you have the pressure of a fixed deadline and a small time window to get your game done in the first place.
This article was originally written by the author for TSSZ News.