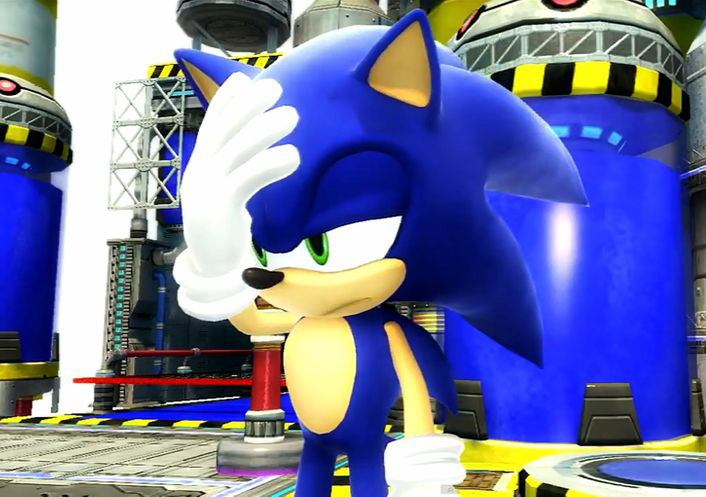 In-Depth: Sonic Game Leaks
It's late, but it's time for a new In-Depth article! Every month, I do a case study on a particular Sonic-related subject using research involving things such as interviews and the SEGA historical record.
This week's instalment involves something that, unfortunately, got attention earlier this month. Sonic games have had a history of getting leaked before they release, and Sonic Mania was one of them. However, what may surprise you is just how many of them actually got leaked in the first place. So, let's take a look.
Sonic Unleashed is the earliest example of a Sonic game's street date breaking. It happened 4 days before release. Confusion with release dates, as the Wii/PS2 versions were scheduled to release a different day. However, a main reason for the confusion may have been that the 360 version, the one that leaked, received a last-minute delay that pushed it a week later.
Sonic Colors had its street date broken days before release, and it was streamed publicly. The DS version may have gotten leaked too.
Mario & Sonic At The Olympic Winter Games saw both of its versions leak too.
Sonic Free Riders broke its street date 4 days before release, causing another leak.
Sonic Generations got semi-leaked 5 months before its release, when some digging in the demo's coding uncovered many spoilers. The game itself was leaked for good when, like Colors, it got streamed following the destruction of its street date. Even the 3DS version got leaked due to a broken street date.
Sonic 4 Episode I is the most infamous leak, and it also proved to be the final straw for the Xbox 360's online game testing service for developers, known as PartnerNET. After a string of leak issues and devs illegally breaking PartnerNET NDA, PartnerNET accidentally leaked the Sonic game 4-5 months before release (w. Microsoft shut it down shortly afterwards, and it has not returned since. However, it is what ultimately lead SEGA to delay the game to October and make many changes, including an entire level being changed.
Sonic 4 Episode II fared no better than the previous episode. It was accidentally made available on Steam. This happened a month before release. Although SEGA had quickly taken it down, the damage was already done.
Sonic & All-Stars Racing Transformed was also leaked mere days from its release. You guessed it, a broken street date caused it.
Sonic Lost World was another Sonic game that saw its street date gone within a few weeks of its release.
Sonic Boom: Rise Of Lyric had its street date broken too, and it was streamed less than a week before release. It was here that we first learned about the state of the game's…quality.
Sonic Mania, as you know by now, had been leaked because of a broken street date and a flaw in Nintendo's Switch online policy.
It is very likely that Sonic Forces will join this list, even more so considering the game will get a physical release. That said, on TSSZ, whenever a Sonic game leaks, we try to keep spoilers to an absolute minimum as there are just as many people who don't wish to be spoiled as there are people who are curious about the game's contents. But as with Sonic Mania, we will warn you if a Sonic game has leaked before it is released.
This post was originally written by the author for TSSZ News.