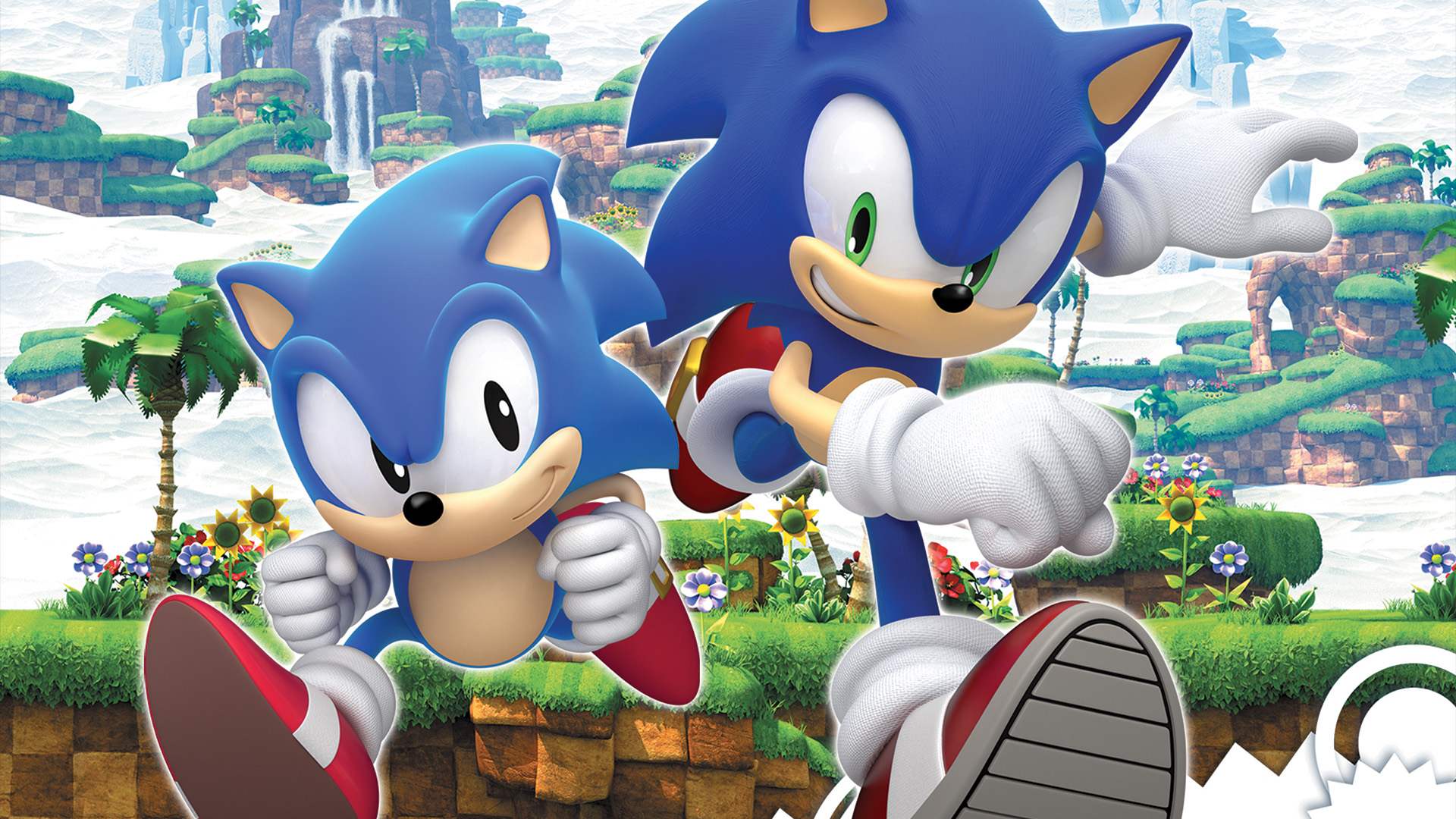 In-Depth: Looking Back At SEGA's Sonic Game Unveilings
In just a few days, the future of Sonic will likely be known. And yet, it's not unusual for SEGA to spend a single day revealing to the world what Sonic game they have been working on. What is unusual, however, is how. It's a tradition with Sonic game reveals that SEGA does whatever the hell it wants, and the way they do so changes year after year. So I figured that we look back on how SEGA formally announced Sonic games. Once again, we go back in time to the historical record to see just how SEGA's game reveals are all over the place. No teasers, no rumours, no speculation. We're only talking about when and how SEGA formally announced their games. If we don't know that, we will have a general time frame, the earliest the game had been covered in the news following its reveal. There may be times where I talk about some games and pass over others because of lack of information on its reveal. However, unlike past articles where I only talk about the last five years, I'm going above and beyond that. We're going all the way back to the very beginning.
Back in the early to mid 90s, magazines allowed you to find out about upcoming games, including Sonic. This was also around the time E3 was in its infancy, before it blew up into the expo we know today. So at the time, SEGA would showcase Sonic games at various gaming events that had already gotten a footing. Funnily enough, SEGA would usually do this during the spring/summer months. We know that Sonic 1 had been publicly known for a long time. It began to show up in magazine issues as early as August of 1990, when it was featured as part of coverage of the 1990 Tokyo Toy Show. Sonic 2 seemed to be announced with the news being mainly a name-drop in December 1991. Magazine pieces on Sonic CD begin as early as March of 1993, six months before release. Sonic Spinball showed up at the Summer International Consumer Electronics Show in early June of 1993. Sonic 3 was confirmed to be a thing in March 1993, thanks to Electronic Gaming Monthly's issue. However, it was nothing more than "it exists, and it may come out later this year". Of course, it ended up releasing in 1994 instead. Sonic & Knuckles came about around August 1994, where Mean Machine Sega spoke about it. Amusingly, Mean Machine Sega said at the time that SEGA was being "more tight-lipped than somebody who has just eaten 200 chilies" in regards to details on the game. According to Sonic Retro, Knuckles Chaotix wasn't "mentioned in the gaming press until late 1994". Sonic 3D Blast was showing up in magazines as early as June 1996, 5 months before it began to see releases on the Genesis/Mega Drive.
We now move into the 3D era, when the SEGA Saturn and Dreamcast took over. This was the second half of the 90s, when E3 was beginning to grow and the internet spread across the world. However, magazines were still a necessity. Sonic R became public knowledge in July/August of 1997, four months before release. Sonic Jam appeared at the Tokyo Game Show in April of 1997. If Wikipedia is to be believed (they source Edge magazine's October 1998 issue), "Naka presented Sonic Adventure to Edge magazine in mid-August 1998, and the official announcement fell on August 22 in Japan". Sonic Adventure 2 was confirmed to be a thing around February of 2000. It was also the beginning of a healthier relationship between Sonic and E3. I say "healthier" for a reason. You see, E3 was only 5 years old by the dawn of the new millennium. However, Sonic's presence at E3 was very limited. The cancelled Sonic X-Treme appeared at E3 1996 and the PC version of Sonic 3D Blast was announced at E3 1997, and that's it. Sonic's presence at E3 was not pretty in the beginning, and Sonic Adventure 2 changed that. For the first time in years, Sonic was getting fully showcased at E3. In later E3s, Sonic games would also be announced for the first time. Around the same time, in July of 2000, SEGA announced Sonic Shuffle in that month's issue of Electronic Gaming Monthly. Unlike most Sonic game reveals, it was first announced with a working title called "Sonic Square", although this was only a brief period.
We now enter the 2000s, when SEGA became a third-party and the internet was now the dominating force for gaming news. As the quality of Sonic games began to get very turbulent, SEGA continued to change gears with their methods of announcing games. However, magazines were still maintaining a presence. Sonic Advance's unveiling is hard to say, although they showed off the game as early as June of 2001, when SEGA held a 10th anniversary party for Sonic. Sonic Heroes shows up in magazine previews as early as May of 2003, seven months before its earliest release in Japan. Shadow The Hedgehog was announced on March 8th, 2005 at Sonic the Hedgehog's induction to the Walk of Game. Sonic Riders had been public knowledge by September of 2005, when the game showed up in Famitsu. Sonic 2006 was announced at E3 2005 in May, although its name was not yet known until Tokyo Game Show later that year. At E3 2006, Sonic & The Secret Rings was announced. However, like Sonic Shuffle, it was announced under a different name. This time, it was "Sonic Wild Fire".
When the next generation of Sonic games got underway with games like Sonic 06 and Secret Rings, SEGA was taking full advantage of E3. But as the 2000s came to a close, the company was taking full advantage of the internet and another phase of unveiling games began. On April 3rd, 2008, SEGA announced Sonic Unleashed with a new official website for the game. Sonic & The Black Knight showed up as early as October 2008 in a Tokyo Game Show conference by Nintendo. And who could forget the Project Needlemouse (later renamed in February as Sonic 4: Episode 1) announcement on September 9th, 2009, which surfaced as a GameStop exclusive?
In the last 6 years, SEGA was not only taking advantage of the internet to unveil their Sonic games, but the company began to provide certain outlets with the ability to exclusively announce Sonic titles. Sometimes SEGA did it themselves, and other times they turned to the media or first-party companies. Sonic Colors was announced on May 26th, 2010. Sonic Free Riders was announced at Microsoft's E3 2010 conference on June 14th and SEGA said more on the SEGA Blog two hours later. Sonic 4: Episode II was confirmed to be a thing on February 25th, 2011. Sonic Generations was, of course, announced on April 7th 2011 with an exclusive Facebook video. Sonic Lost World was announced in a Nintendo Direct on May 17th, 2013. Sonic Boom: Rise of Lyric and Sonic Boom: Shattered Crystal were announced on February 6th, 2014 in a secret press gathering intended for media outlets to receive info on Sonic Boom and relay that news to the world. And finally, Sonic Boom: Fire & Ice was announced on June 9th, 2015.
And there you have it. 25 years of Sonic game unveilings. 25 years of SEGA utilizing the media, various magazines, gaming events, parties, the internet, and even other gaming companies. SEGA has revealed Sonic titles as early as January and as late as December. Sometimes SEGA will announce a game a year and a half before release, and sometimes SEGA will wait just a few months before release. And more often than not, SEGA will tease the reveals for their games in advance (I didn't talk about them because they weren't official reveals, but some of the sources I gave also mention the teasers anyway). Sometimes SEGA will simply name-drop a game, and other times they'll put out a trailer. Sometimes the trailer has gameplay, sometimes it's just a CGI teaser trailer. Sometimes it's a press release, and other times it's just a mere "we're making this". SEGA has revealed games in many different ways, in many different times. So why does it feel like SEGA has strayed from a 5-year old pattern with announcing Sonic games? Because that's it. It's merely a 5-year old pattern, basically 2-3 Sonic games. In truth, it never was a pattern. If you look at things in a general sense, there never has been. Our minds have adapted to recent times so well that we forget how it got to this point. And that's where the historical record shines once more. It doesn't forget. You could say, "what SEGA did 20 years ago with unveiling Sonic games doesn't matter because they've changed". Well, you're right about one thing. They have changed. And they're changing again right now. But SEGA's past announcements "doesn't matter"? They will always matter. Because if they didn't, SEGA would not be here today and the historical record would not be so lengthy. In fact, that record is still growing. It's likely that we'll be adding on to it with another Sonic game announcement a few days from now. And just as it does with SEGA's past, time will tell what we will see.
This post was originally written by the author for TSSZ News.