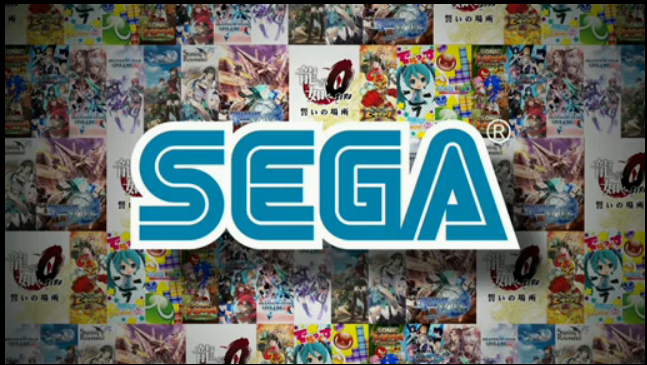 Hands-On at the 2011 AOU Show
This weekend, Japan based correspondent Danny Russell visited the 2011 AOU show at the Makuhari Messe. The show is an annual exposition of what's new and what's coming in the arcade industry. SEGA was one of many exhibitors at the show.
On Friday the 18th and Saturday the 19th of February Makuhari Messe hosted "All Nippon Amusement Machine Operator's Union 2011". Each year, Sega shows what it has to offer to arcade suppliers, distributors and fanatics.
In the international distribution section, only four games were playable:
"Sonic & Sega All-Stars Racing Arcade" took up most of the limited floor space in this section. This version of the game boasts is an 8-player link, although this feature wasn't usable on the day with only two machines on show. Grand Prix, Single Race and Time Trial modes were all playable, but Multiplayer was not. There were no new characters or tracks, nor any sign of the console DLC characters or courses. Only 13 tracks and 13 characters will be available. Drifting is now done by pressing a drift pedal next to the accelerator, which takes quite a while to get used to. Some machines will have the option to win tickets.
"Super Monkey Ball Ticket Blitz" was the best game going out of the four available options in this section. Controlled by a 7-inch glittery trackball AiAi could be moved around the stage collecting bananas as per usual with the aim to reach the goal in the fastest time possible. A bonus stage was playable after completing each course where the player has to push AiAi down a slope and pick up boosts in order to gain enough momentum to launch AiAi's ball through a hoop. The game will feature 6 worlds, 12 stages and ticket payouts.
"Gacha Mambo! Jr." is a Samba de Amigo styled medal game.
"Pleasant Goat and Big Big Wolf Happy Happy Playground" feels a glorified shovelware DS game, but it is meant for very young children, One play nets the player a character card as well as an easy minigame such as "hide and seek".
In the main section, for Japan-exclusive releases, only one game really stood out – "Chaos Code". Despite looking particularly Japanese in its styling, "Chaos Code" is an Australian indie 2D fighter. After 6 years in development it will finally be getting an arcade release in Japan this August, with as of yet Japan-only Xbox 360 and PS3 versions to follow towards the end of the year. It was definitely one of the best fighters on the show floor this year, and almost certainly the best new game that was playable in the Sega area. Players can choose from 11 uniquely different characters and have the option of customising their character's movement style and combos before fighting. Despite a few technical errors the cabinets had quite a few devotees keen to get as much gaming time as they could by repeatedly queuing up to get back in on the action.
Other than these games, Sega's focus was largely on upgrades of older games, gambling, medal, or already available games.
"Lady Luck" was yet another medal game, with the only interesting point for gamers being the Samba de Amigo and The House of the Dead DX fruit machine and card games.
"Let's Go Island – Lost on the Island of Tropics 3D" is a 3D-enhanced version of last year's holiday-gone-wrong rail shooter.
"Border Break AirBurst" and "Shining Force CrossRaid" are both upgraded and expanded versions of Shining Force Cross and Border Break respectively.
Virtua Fighter 5 Final Showdown was also playable to gear up contestants for the VF5 Final Battle Audition on the second day of the event.
The show's send-off on the second day was provided by Sega's internal band, Sega Sound Unit [H.]. The gig was short but sweet, with the band members themselves very happy to be performing at AOU for the 10th time and a lot of fans providing a friendly atmosphere to tunes from Sega favourites like OutRun, Virtual-On and Yakuza. I've put a video of last year's performance up here, and this year's performance should be up later next week.
This post was originally written by the author for TSSZ News.