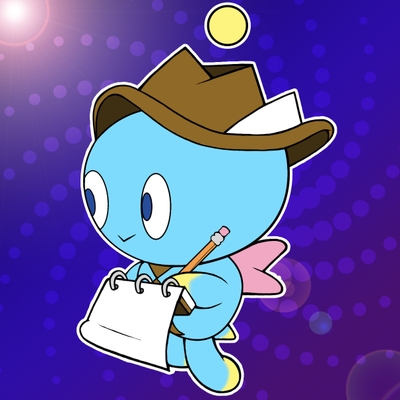 End of Year Statement From SSF1991
So here we are. It's that time where news slows down in between Sonic games and the new year arrives. As intended I wanted to talk about my plans for 2015. Not to worry, nothing's going away.
Before I do I wanted to update on what's up right now. it has been four or so months since I joined the TSSZ team and I'm finally settled in. Writing articles are a breeze for me now and I got things down pat for embedding stuff and html coding for things like tweets and video players. I really hope you guys have enjoyed the content I provided so far. It may not be the quality that Tristan is known for but I hope it's enough nevertheless. I'm slowly getting more confident in what I'm doing but that doesn't mean a thing if you guys don't enjoy it. I'm sure it may not have been easy getting used to me so suddenly and I hope I haven't left any bad tastes in people's mouths. If I have, I apologise. With that said if you have any feedback or anything to relay to me that would improve the content I'm providing feel free to leave a comment. I do listen. Of course I also frequently check the spam folder daily for anything that snuck in there.
So what about the future? I know Weston Super Sonic is January 17th and I plan to cover that with commentary. More on that later. I also know the Sonic Hacking Contest will be returning in 2015 and some interesting developments are coming from that. Again more on that later. I've been doing E3 coverage over on Sonic Paradox for three years now and hope to bring that over to TSSZ for E3 2015 in June. If there's a Summer of Sonic and Sonic Boom for 2015 you can expect coverage for those too. Long story short expect coverage for all the major conventions that SEGA will be involved with and more.
Back to Sonic Paradox for a bit. I'm sure there's a few of you that are wondering what's going on in that venue. Casino Calamity has really taken off in production and a 2015 release looks very likely. SEGA Shorts, on the other hand, has been slow but steady in production. A 2015 release for that isn't as certain. As for our YouTube channel it looks more likely we're just going to have to make a new channel which isn't something we want to do. We want our hacked one back. It's ours. I'm also aware of a big announcement that we may have in store to make on January 1st. It will be just the start of a big year planned for the site. Why? Because December 23rd, 2015 will be Sonic Paradox's 10th birthday. Stay tuned.
I think I covered everything so that's it! I hope all of you had a fantastic 2014 and have a very happy 2015. As always feel free to follow TSSZ on Twitter for all the latest news as soon as it breaks. You can also follow my own Twitter account for any ramblings that I may provide. If you have any questions for me you can also leave them on my Ask.fm account and I'll answer them to the best of my ability.
Thank you so much for the support these last four months and I hope you're excited about what is to come!
~Donnie
This article was originally written by the author for TSSZ News.