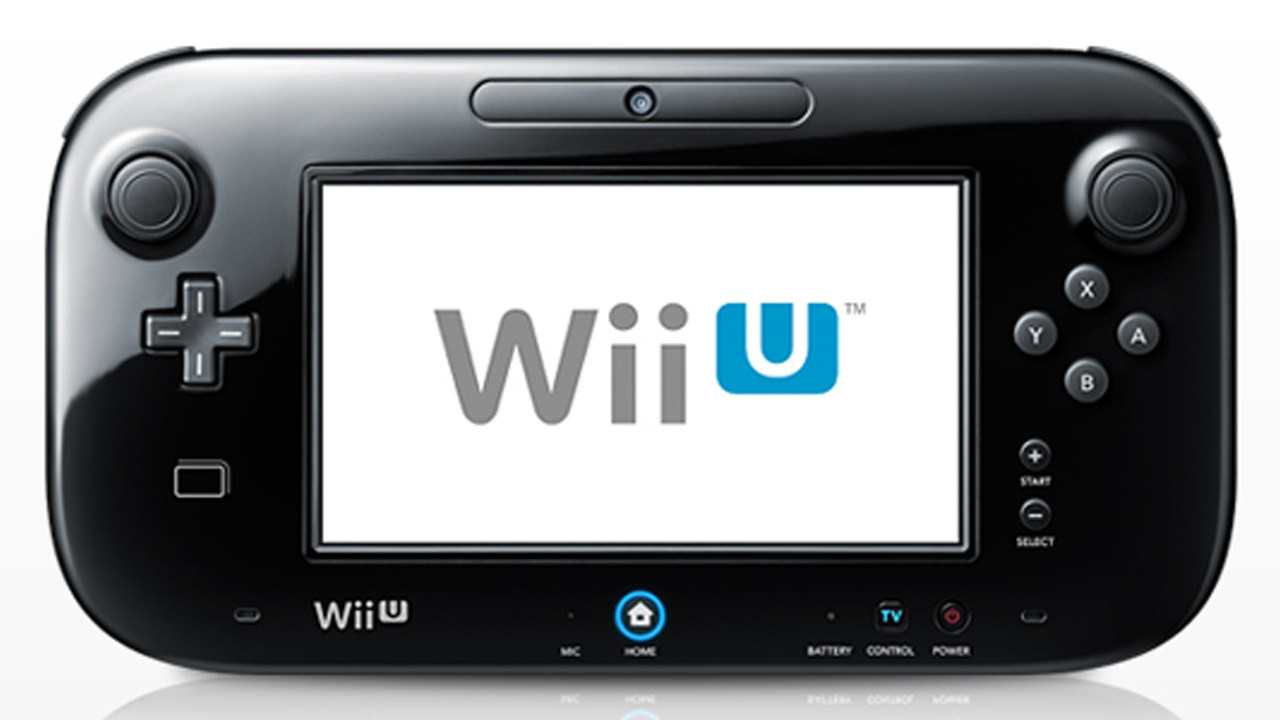 A Tad of Tangent: Nintendo E3 2011
Please note that this article may evolve (like a proof-of-concept prototype) with clarifications or small fixes after the initial posting, as necessary.
More time has passed after the Nintendo Conference than the Sony and Microsoft conferences; as I wrote those, I was more careful to evaluate their press events than the flood of press releases and extra content following. With Nintendo, as a fan I had to spend extra time on their website, on the 3DS and reading and watching interviews, just to find out what they're up to!
Yesterday I said "Nintendo needs a strong showing tomorrow to get gamers not just excited about their new console, but still enthused about the 3DS as well." And to their credit, there was a solid focus on first-party 3DS software, but some of their showings lost a lot of luster without a 3D-aided screen, after the impressive showing of the Vita at the same price point. And was it a strong showing, for that matter?
The weakest in the crowd was seeing two N64 ports, one with a very low resolution camera feature tacked on. Is the 3DS's forward camera that bad, or is it a compression issue, concerns about lag? Because animating at the resolution and framerate of the original Game Boy Camera isn't appealing. Super Mario looked very good, but it had a very squared-off feel to the environments and animations, really harkening back to the block structure of the classic titles. This was probably an intentional effort to make movement in 3D more straightforward to the gamers who haven't made the jump to existing 3D, but it did feel a little strange to me after the more natural curves and structure of Super Mario Galaxy.
We got another glance at the fantastic-looking Kid Icarus, easily my most anticipated 3DS game with a lot of fast motion and excellent, colorful art design. Luigi's Mansion 2 was a nice surprise, but the gameplay looked very stiff, and the graphics extremely rough; I will say that title looked much better in the 3D trailer via the eShop. Then finally there was Mario Kart, and wow. That game looked rough. I'm not saying the gameplay didn't look fun, but the tracks looked awful, and the characters… not much better. I know it wasn't actually that level, but I got a strong Nintendo DS vibe for a game designed for a far more powerful platform, and that concerned me. Coupled with the framerate, I'm getting a terrible feeling Nintendo pushed the 3DS out the door with hardware not powerful enough to pull off the games they wanted to make.
There was a brief 3rd party reel, which strangely omitted Sonic Generations, I suppose in lieu of Mario & Sonic 2012. The rest of the 3DS titles like Paper Mario, Picture Live and Rolling Western were resigned to Nintendo's E3 site.
As for the Wii showing, there was literally one title. At the beginning was a magnificent homage to the 25th Anniversary of Zelda, with a live orchestra playing a medley of music to a montage of scenes, complete with the theme and some footage of Skyward Sword. Later on followed a full trailer. There was also a golden Zelda-branded Wii Remote mentioned. I have now told you the entirety of Wii news from the press conference. They did have games, including Mario Party 9, a brand new Kirby (the one they've been teasing since GameCube), and a small scraping of others, but none of this was touched on during the conference. Another disappointing aspect was that even on Nintendo's E3 site, Xenoblade and The Last Story weren't included in any of the release lists or promotional materials. Many expected Xenoblade, which the NoA Treehouse is already translating for Europe, wasn't announced with the European version because it was being held back for E3 filler; now many are left scratching their heads. Nintendo of America is intentionally not releasing translated games, forcing you to mod your console for imports just to play them. This isn't a case of an overcrowded schedule: they could desperately use a major release or two until the next console is ready for market, but they're intentionally turning these titles away. I don't know what to say about that, or what it says about Reggie's strategy for America at this point.
And then there's Project Café. Nintendo Blu. The Current. The Stream. "The Nintendo." All of these names showed more creativity and uniqueness than Nintendo's ultimate choice of clinging to the Wii brand, and tacking on a U. People rushed to call it genius, but to me it almost looks like a parody. It doesn't stick to the original philosophy of why they chose the Wii name in the first place, and for a company already fighting an uphill battle of explaining why 3DS titles don't work on a normal DS, they've created an even more confusing scenario for the average consumer. People compare it to Apple branding, but even those use a clearly numbered system. ("G" and "S" muddle it somewhat, but they're still fairly consistent about it.) This is the Wii name, the Wii logo, with a little blue "U" box beside it. There's going to be problems.
I'm trying to keep my gut reactions in check, because I know we've just seen their next big move for the first time, which by nature disproved some of the unreasonable hype that had been generated through months of fanboy frothing and speculation. I also know they have a long road ahead of them, with the console not due until at least the next fiscal year, probably beyond that by several months. Yet, it felt like there were so many issues with what they presented, I can't help but be concerned. I'll try to keep this brief. No promises.
First off is the controller. When the rumors really solidified that Nintendo was embedding a screen into the controller,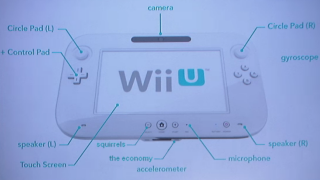 my first thoughts were to rule out the obvious. Nintendo's really focused on thinking outside the box this last decade, when it comes to gaming, and the last thing I thought they would do was plunk a screen in the middle of an Xbox 360 controller. And that's exactly what they did. I saw mockups that looked much more natural than the brick they showed off, even if the grips will help with comfort, and the device was a mishmash of everything they could throw in, some of it logical, some of it lacking. I later learned more concerning details, such as how the touch screen is currently not multi-touch, an embarrassing move for a tablet screen, and the possible concern that the console may only support one screen-enabled controller at a time, but for now, we'll focus on their demonstration. They then proceeded to reuse the Wii Remote mold of showing it in all sorts of creative implementations, with some of them just strange or embarrassing to watch. One that had me laughing at the lack of realism was the golf implementation, which I'm sure many thought was genius. In my eyes, I saw someone using two separate controllers, including a video screen laid on the ground where a distracted person could easily step or slip on it. Nintendo's not going to allow that kind of implementation in an actual game, even if they were the ones to demonstrate the idea. Some other important aspects were glossed over in the reel, such as the screen tethering feature currently being limited to same-room play.
At least we can focus on the promise of new games, right? There was a nice-looking Zelda "HD Experience" demonstration, which is running in real-time on the show floor. They also featured a very pretty, very generic sequence of a bird flying through sakura blossoms, showing off the water and buildings as it soared past them, and giant fish springing from the aqua. They were both very nice tech demonstrations, but the actual games? The problem is that they repeatedly emphasized that what they showed weren't announced titles, and instead represented conceptual prototypes polished up for the show. Most were based around very simple mini-games with Miis, one almost a direct recreation of "Pac-Man Vs.", with Miis sporting Mario and Toad outfits. Another featured Metroid trimmings and even Samus' ship on the HUD, but still Miis and some very simple shooting mechanics. These weren't terrible ways to introduce the console, but at the end of it, we had one single announced first-party title: Super Smash Bros. Not even a name was given, with only the promise that it's coming, and will have compatibility with a 3DS version also planned. It was almost an exact repeat of the 2005 E3 press conference promise, prompting applause without actually delivering anything substantive. I only hope we're in for a first night surprise of an actual trailer, akin to the 2006 reveal of Brawl, even if it's just a concept reel.
It's very clear the Wii U is still a long while off. 3rd parties had promises of current generation ports, such as Darksiders II and Batman: Arkham City, all featured in a surprisingly bloody highlight reel, but Tekken was the only one to promise something not already bound for another console, or employing the unique features of the platform. Even then it was obvious the fighter was extremely early on in development. Directly following the conference, Reggie spoke about their approach in interviews, implying that like the Wii Remote reveal before, they were focused this E3 on wrapping people's minds around the controller.
For anyone who's played with an augmented reality device, like the 3DS for example, this takes all of ten seconds. Features like using it as a separate display, or an extension of the console without the TV are interesting, but this is not on the same level as the Wii's then-astounding motion controls. And even if it was necessary to focus this closely on the controller (not to mention hinting at an excellent online structure, without actually saying anything substantive about it), they did so at the total neglect of their current home platform. They highlighted one title for the console we'll be stuck with for most probably another year, possibly longer than that. Nintendo of America seems convinced to leave the Wii to die, giving it less than the bare minimum of support. They would rather focus their entire promotion on a new console you can't even purchase until at least April 2012. On top of that, they didn't even show or promise solid first-party games for their new console, only prototypes, proof-of-concepts, and in one case an empty name. They put more effort into the graphics shown on the stage to tease the upcoming 3DS games than they did their Wii U presentation.
Get your priorities straight, Nintendo.
This post was originally written by the author for TSSZ News.