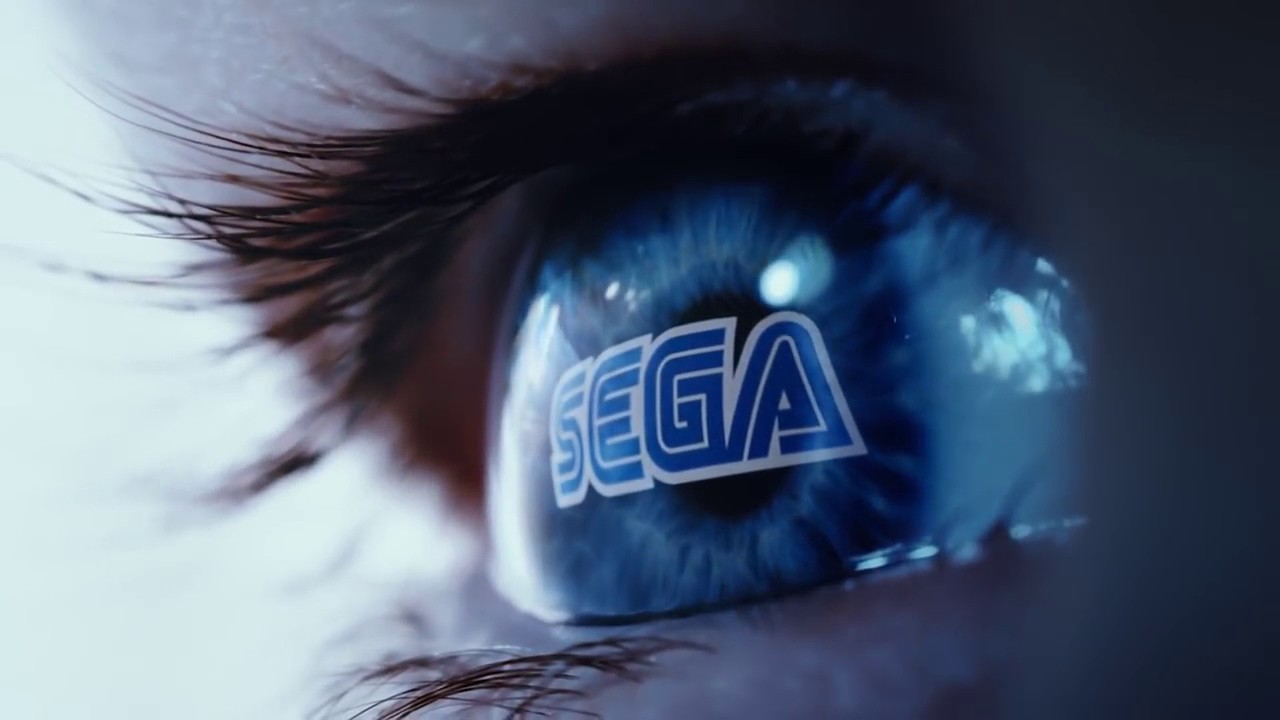 2019 – A Year In Supersonic Review

2019. And the end of a decade. The decade as a whole for Sonic was insane, but you can find out more of my thoughts on that here. For now, let's take a look back at 2019. It was a year of the status-quo. Nothing changed. Whatever feelings you had about Sonic at the end of 2018 is likely what you currently have at the end of 2019. I went into 2019 with uncertainty, and even now, that hasn't changed. Because, well, Sonic's 2019 was dominated by a movie and a racing game, and nothing else. The latter released and seems to have been all but forgotten now. As for the former…where do I even begin?
Well, I guess I can begin by welcoming you to my 10th instalment of the "Year In Supersonic Review" series! This year's instalment coincides with a decade-in-review article, which I already linked to. Other than that though, it's nothing out of the ordinary. At the end of every year, I give my thoughts on the state of the Sonic brand, as well as SEGA as a whole. I reflect on how these two things did during the old year, and look towards the new year. And I make predictions on how the new year will go, too! And, yes, you read that right. It is the 10th time as a Sonic news reporter that I have been doing this. I have been doing this ever since I became a Sonic news reporter in 2010 for Sonic Paradox, and that is where the year-in-review articles started. This yearly tradition of mine moved to TSSZ in 2014, when I joined the site's reporting team. A whole decade of reviewing years, and I'm still doing this. If you want to see previous articles, here's a list of all of them:
2010
2011
2012
2013
2014
2015
2016
2017
2018
There's a lot to go through, as is usually the case every year, so let's go. We begin with the biggest headlines of the year, the top 10 Sonic and SEGA news stories of 2019.
Top 10 Sonic/SEGA News Stories of 2019
10) Nigel Dobbyn Passes Away – Summer came to an end with the passing of a beloved Sonic the Comic artist that was frequently seen at Summer of Sonic. Nigel Dobbyn was 56 years old when he had passed away, and it shocked the Sonic community. Unfortunately, Dobbyn's passing wasn't the only time in 2019 that the Sonic community would mourn the loss of someone loved. Rest in peace, Nigel Dobbyn.
09) PSO2 Finally Coming West – E3 2019 had a massive bombshell from SEGA, although it was dampered a little with the news that Europe would have to wait a little while longer, but it was a bombshell nevertheless. I had known that SEGA was going to announce something at Microsoft's E3 conference. I just didn't know what. And then it turned out that the "something" was Phantasy Star Online 2. It was finally coming to the west. Finally. And everyone in the SEGA community lost their minds.
08) Sonic Robo Blast 2 Kart – I don't think I have ever seen a fan game get as much attention as this one has. It has become a bit hit this year, and the updates it has been getting throughout 2019 have only confirmed this. It is anyone's guess how much the game will evolve in 2020, but one thing is for sure. There's a lot of people hyped for it!
07) The Sonic 3 & Sonic CD Prototypes – Every year, we always see the Sonic gaming research community accomplish something massive, and this was no exception. Sonic game research had an amazing 2019. No doubt about it. The prototypes of Sonic 3 and Sonic CD that were announced in Fall played a large part in that. We learned about a ton of things, including Palmtree Panic being called Salad Plain once, and Sonic 3 coincidentally having a Drop Dash at one point.
06) SEGA Genesis Mini – We had known that this was a thing for a long time. Finally, in September 2019, it released. It came with a couple of Sonic games, but it was the non-Sonic titles that really got people's attention. This was, perhaps, the biggest thing SEGA did this year. And it was all to celebrate the 30th anniversary of the original.
05) Team Sonic Racing Overdrive – Just before the Sonic movie was unveiled, we were treated to the newest Sonic project from Tyson Hesse, a two-part Team Sonic Racing animation! This was announced at SXSW, which saw more news on Team Sonic Racing itself, but I think it can be argued that Team Sonic Racing Overdrive got more love than even the game it was based on!
04) Sonic & Mario Clash At The Tokyo Olympics – Nintendo spent more time talking about this than SEGA did, thanks to Nintendo Directs, but it was another part of Sonic's 2019. It got a little more love than Team Sonic Racing did, thanks in part to the new Tokyo '64 mode. And it seems to have sold well! It'll be another 2 years before we expect Mario and Sonic to clash at an Olympics again, but for now, the latest Mario & Sonic title was a step in the right direction.
03) Team Sonic Racing Finally Releases – After more than year since it was announced, Team Sonic Racing finally came out. Its reception could've been a lot better. Even worse is what has happened in the 7 months that have since passed. Because, believe it or not, it has been only 7 months. Unlike games such as Mania and Forces, no one is talking about this game. You would think that it has been years since it released, not 7 months! But, here we are. There is one likely reason for the game being so forgotten, however. When the game had released, it was no longer the center of attention. The game had become completely overshadowed by the unveiling of the Sonic movie. So much so that this game has become nothing more than a forgotten memory, even though the game had been a dominant force of the Sonic headlines for the first few months of the year.
02) Etika Passes Away – It is an understatement to say that the midway point of 2019 was not a good time for Sonic fans. April saw the release of a very poorly received Sonic movie trailer. May saw the release of the not-so-remembered Team Sonic Racing. Then, in June, the Sonic and Nintendo communities tragically lost one of their own. Desmond "Etika" Amofah had passed away at the age of 29 due to suicide. Etika got his start in the Sonic community as Iceman, when he was a part of the staff at Sonic Stadium and helped out with the organization of Summer of Sonic 2010. Following the announcement of his passing, many Sonic and Nintendo community members reacted to the news by sharing their memories of Etika and expressing their condolences to his friends and family. Etika felt he would be forgotten, but 6 months later, that has been far from the case. A lot of his fans still have the Etika emblem as their Twitter avatars in his memory, and a 40-foot Etika mural went up at 1280 Myrtle Ave. in Bushwick, Brooklyn last month to honor his life. Another Sonic community member said it best – stay frosty, Iceman.
01) The Sonic Movie Unveiled – There is no doubt about what the #1 story was this year. It was a train wreck, and an awful way for the Sonic movie to launch its promotional campaign. It was the story that began the trend of the Sonic movie becoming the year's dominant news cycle. Our first look at Paramount's "Sonic The Hedgehog" was the laughing-stock of the Sonic community, the gaming community as a whole, and even for late-night comedy talk shows. Since then, the movie has been delayed to February, and Sonic was given a better look in a second trailer that released in November.
Honorable Mentions: Classic Sonic In Super Monkey Ball: Banana Blitz HD
Next up is a peak at those very strange Sonic and SEGA news stories. There is always at least one. Every year. Sometimes it's a weird business decision by SEGA, other times it's some fan activity that makes you go "WTF". So let's take a look at that part of the world of Sonic!
Sonic/SEGA 2019 News Story Oddities
Sonic 2 SEGA AGES Is Somewhere – They announced this last year. Nothing has happened since. In fact, with how silent they've been about this, you may have completely forgotten that this is a thing! No, I do not have a single clue where this game went. Maybe 2020 will tell us.
The Game Awards – Geoff Keighley teased something about the Sonic movie a couple of days before The Game Awards were due to happen. Well, The Game Awards came and went. A joke was made at Sonic's expense a few minutes into the show, and you could see Sonic Mania in the background of Green Day's performance. But the teased Sonic thing was never seen. Keighley eventually said that it had been cancelled. Perhaps it was going to be the baby Sonic movie trailer that appeared earlier this week. We may never know.
The Sonic Movie Redesign… Again – I think this is the first time I have had an oddity show up two years in a row, but I think it goes without saying that the original design that Sonic had for the movie, back when the first trailer released in April, ended up being worse than we thought when it was teased last year. The initial concerns from that teaser weren't enough to make any changes, apparently. It took that first trailer, as well as the very negative and creeped out reception, for the Sonic movie team to finally change that design. I asked this last year, and I will ask it again. What were they thinking?!
Next up, we look back at the year's releases, followed by an (opinionated) report card on how SEGA did this year. Something that I really should've mentioned a lot sooner in prior installment of these articles is that my "negative/mixed/positive" ratings are based on the initial reception that a Sonic game receives from the fanbase and gaming media reviewers when that game releases. What the reception is now will more than likely change in a few years. I only look at the initial reception, however, as that influences a game's sales and will ultimately dictate the direction Sonic Team decides to go for their next release. As for the ratings themselves, here's what they mean:
Mostly Negative – The Sonic game is all but unanimously considered bad at release. Games such as Sonic 06 and Sonic Boom: Rise of Lyric fall into this category.
Negative – The Sonic game is considered bad by a majority at release, but there's still a sizable minority that enjoyed the game. Games such as Sonic Forces fall into this category.
Mixed – The Sonic game has no clear consensus on what people think of its quality at release. It's a divisive game. Games such as Sonic Lost World and Team Sonic Racing fall into this category.
Positive – The Sonic game is considered good by a majority at release, but there's still a sizable minority that disliked the game. Games such as Sonic Colors belong here.
Mostly Positive – The Sonic game is all but unanimously considered good at release. Games such as Sonic Mania/Sonic Mania Plus and Sonic 3 & Knuckles go here.
2019 Review For The Sonic Franchise
Team Sonic Racing
INITIAL CRITICAL RECEPTION: Mixed
Mario & Sonic at the Olympic Games Tokyo 2020
INITIAL CRITICAL RECEPTION: Positive
2019 SEGA Report Card
Summary: As I said earlier, this year mainly preserved the status quo. That was no different with SEGA as a whole. Like last year, SEGA released a lot of games. SEGA's biggest move was the confirmation that the western release of Phantasy Star Online 2 is finally happening. And, like last year, the Sonic IDW comics are doing well. But, on the other hand, SEGA does have one new problem: Super Monkey Ball: Banana Blitz HD didn't go so well, with the reception being rather negative. It didn't help either that Team Sonic Racing got a mixed reception, and now it has since been all but forgotten. But, the Joker DLC for Super Smash Bros. Ultimate went very well! It seems that, financially, SEGA's still doing alright. However, that Sonic movie is still sticking around. That all said, I can't even say that SEGA "made a couple of baby steps" this year, which is what I felt they did last year. They made no steps this year. At all. But, one thing is for sure. SEGA still has a lot of work to do. It turns out that 2020 will have to happen for us to see what their intentions are.
Grade: C+

Next up is still my favorite segment. As you probably know by now, if you're not new to these articles, I take a moment every year to predict what will happen with SEGA and the Sonic IP in the coming year. 12 months later, I look back on these predictions to see how I did, then make new ones. And the cycle repeats. So, let's see how I did with my 2019 predictions:
Reviewing Last Year's Predictions…
Sonic: Sonic's 2019 will be a follow-up to 2018. Team Sonic Racing will release in May, just as planned. There will be another Sonic SXSW panel that happens in March, likely containing IDW Sonic news, more Team Sonic Racing news, and maaaaybe a teaser for another Sonic game. It's more likely that, if another new Sonic title is revealed, it will be another spin-off Sonic game rather than a main series one, as the main series Sonic development cycle has grown over the course of the past decade. IDW Sonic will continue the momentum accumulated from this year as the next story arc occurs. Sonic 2 will release on the Nintendo Switch SEGA AGES line in February or March. However, the dominating story of the Sonic news cycle in 2019 will be the Sonic movie. We will likely see the movie's first big trailer in March or April, depending on if they reveal it at the Sonic SXSW panel or not. We'll get more insight into the movie throughout the year in interviews and tweets, and the movie will release on its November date. At long last, this movie will come out after years in the making. The movie won't have a great reception, but it will be a sales success nevertheless, having a strong start in the box office and eventually making a profit. But that's not all. Remember when I said that the next Sonic game announcement will probably be a spin-off? Well…sigh. We'll likely get a Sonic movie tie-in game, which releases in October or November. It would be frustrating to see one, especially with the route the movie seems to be taken and especially considering Sonic Boom: Rise of Lyric, another tie-in Sonic game, is still fresh in the minds of the gaming community, but from a business perspective it's a smart thing to do. Whether it sells or not is a different story. As for Sonic Mania, will we get anything else related to this game in 2019? Probably not. I think SEGA is starting to move on from Mania, at least in terms of the original anyway. If we get a Mania 2, it won't be in 2019. Overall, Sonic's 2019 will be somewhat busier than 2018.

SEGA: SEGA's 2019 should be another fun one. As the blue blur's year progresses, SEGA's other brands will continue to see some love. The SEGA Forever and SEGA AGES lines will keep going strong, and the latter will have a nice surprise waiting for fans. What is that, you ask? Sometime next year, SEGA AGES Dreamcast games will be announced. The Joker Persona 5 DLC will come to Super Smash Bros. Ultimate before spring arrives. Total War: Three Kingdoms will release in March as planned. The new Sakura Wars game, which was just announced the other day, will release in mid-2019. SEGA's Mini Genesis console will release in May or June. SEGA's E3 will be alright, nothing special. As for the IPs that have moved on from SEGA, Shenmue 3 and ToeJam & Earl: Back In The Groove will finally release in 2019. Expect more mobile releases. Expect another couple of PC ports. And don't be surprised if SEGA revives another IP with a new game! Overall, SEGA fans should expect a good year from the company, despite the antics that will no doubt occur with Sonic.
Sonic's first. These were shockingly more accurate than I ever could've expected. Team Sonic Racing did, indeed release in its planned May date. A Sonic SXSW panel did, indeed happen in March. I even accurately predicted what we got in the panel. IDW Sonic, Team Sonic Racing, and even a teaser of another Sonic game happened. I wasn't perfect, though. I said the teased Sonic game would be a spin-off, but Iizuka's remarks at it being the "next major Sonic game" say that it's a main series title. And, for some reason, Sonic 2 SEGA AGES not only failed to release in February or March, but it has failed to release at all. But, the accurate predictions continue! IDW Sonic's momentum has continued, and it's still showing no signs of stopping. And, boy oh boy, I accurately predicted a lot about the Sonic movie. Yes, the Sonic movie dominated the Sonic news cycle in 2019. Yes, the first big trailer for the movie came out in April (barely, much to my relief). Yes, interviews and tweets have been offering us more insight into the movie. The only thing I got wrong is that Sonic's movie redesign got changed, and this delayed the movie. So, it didn't release on its planned November date. In this case, probably a good thing I got this wrong. Something else that I'm glad I got wrong, even more so, is that Sonic movie tie-in game. It was an April Fools joke for Sonic HQ, but nothing more. While I did give a not-so-confident "probably not" in regards to any Sonic Mania-related material from SEGA, I was still, well, wrong. There were "Sonic Mania Time Trial Championships" that took place at SXSW this year, and Mania came to PlayStation Plus in June. Nevertheless, I ended on an accurate note. Sonic's 2019 was definitely busier than 2018.
Next comes my predictions for SEGA as a whole, and they didn't go as well. SEGA Forever and SEGA AGES are still going strong, but those SEGA AGES Dreamcast games, unfortunately, didn't happen. Because I underestimated how many Genesis/Mega Drive games SEGA wanted to release in the SEGA AGES line. As for Joker in Smash Ultimate, he didn't arrive in time before Spring, and didn't come to the game until April. And I was completely 50/50 on the string of release predictions I made. Total War" Three Kingdoms and Project Sakura Wars didn't release in my predicted time windows. The former released in May, and the latter released…this month, December. On the other hand, Shenmue 3 and ToeJam & Earl: Back In The Groove released in 2019, as predicted. The SEGA Genesis Mini released in September, 3 months off my predicted release window. However, SEGA did have an alright E3. And, unfortunately, my failed predictions continue with the lack of PC ports. There were mobile releases, though! And SEGA revived an IP too, with Super Monkey Ball: Banana Blitz getting an HD re-release! So, overall SEGA had a good year. My SEGA predictions? Not so much. By the way, the one time I didn't predict a Hatsune Miku game being announced, and guess what happened? Siiiiigh.
Well anyway, what about next year? It's time to make some new predictions!
2020 SEGA/Sonic Predictions
Sonic – Sonic's 2020 won't be too surprising, but the build-up to his 30th anniversary in 2021 will begin. In some ways, it will be similar to 2016. The first 2 months of 2020 will be dominated by the Sonic movie, which will release in February as planned. Will it do well? I don't think it'll be the sales success I previously predicted it would last year. It'll do okay. Regardless of how the movie does, the news cycle will shift in March. That's because SXSW will have another Sonic panel. Other than a little IDW Sonic news and maybe another Tyson Hesse Sonic animation project, we may get a smidge more information about the next main series Sonic game. Sonic 2 SEGA AGES will finally release by April. I think it's not out of the realm of possibility that a new Sonic television show could be announced by the end of the year, although it's unlikely. Nevertheless, by mid-2020, the countdown to Sonic's 30th anniversary will officially begin. We'll see what the anniversary emblem is, and we may begin to see little teases and hints about what is on the way. If we're really lucky, June will give us our first look at the next Sonic game. It's very hard to say what the game will be like and how it will play, but the next Classic Sonic title will be revealed around the same time. Sonic Mania 2 will be announced, and it will be a completely original title with all the zones being brand new. Both Sonic titles will be announced for multiple platforms, including the PlayStation 5 and Xbox Series X. However, they won't release until 2021. In the meantime, we might get another spin-off Sonic title for 2020 to pass the time until then, or a Sonic game ported to the PC, but that's unlikely. IDW Sonic will keep going strong. Overall, Sonic's 2020 will be more busy than 2019.
SEGA – SEGA should have a pleasant 2020. Another IP will get revived. They will have an alright E3, like usual. There won't quite as many game releases as there was in 2019, but it should still be rather impressive. Hatsune Miku: Project DIVA MegaMix will release in 2020 as planned. Phantasy Star Online 2's western release will also occur in 2020 as planned. We may get a game or two that is ported to either PC or the Nintendo Switch. The SEGA AGES and SEGA Forever line of games, especially the former, will keep going strong. Overall, SEGA's 2020 will be slightly more peaceful than 2019, but not by much.
Epilogue

That's everything! What a year. What a decade. And 2020 have as more anniversaries than 2019! This is because a lot of them are 2010 releases. Sonic Colors turns 10. Sonic 4: Episode 1 also turns 10. Sonic & SEGA All-Stars Racing turns 10, too. And yet another game that turns 10 in 2020 is Sonic Free Riders. Sonic Classic Collection, which released on the DS, turns…you guessed it, 10. Sonic Shuffle will turn 20. Knuckles Chaotix will be 15 years old in April. 4 Sonic Game Gear games, Sonic Drift 2, Tails Skypatrol, Tails Adventure and Sonic Labyrinth also turn 15 in 2020. I highly doubt SEGA will acknowledge any of these, but you never know. SEGA can surprise you, especially when you least expect it.
So…what's next for Sonic now? That's a very good question. I asked that in 2018, and a year later, I still am. Sonic's 2019 didn't really change much at all. I'm not particularly thrilled about that, but I'm not surprised either. Surely, in 2020, we will finally get an answer. There has to be. Sonic's 2020, as of this article's writing, is a giant void of nothing. Sure, there's the Sonic movie, but by March, we'll be moving on. One thing is for sure. Last year, I asked if we would spend 2019 just racing in cars next year and nothing else. For the most part, that is what happened. But now, heading into 2020, we don't even have the car racing anymore. So…what now? We'll have to wait and see.
From all of us at TSSZ, thank you for all of your support this year, and this decade! We hope you had a great 2019, and we hope that you will have a great 2020, as well as a great 2020s! We hope you'll continue to stick with us as we begin a new decade with a new generation of consoles, and the countdown to Sonic's 30th anniversary begins. We'll be here to cover the latest Sonic and SEGA news throughout 2020, and we can't wait to see what it will bring.
From the TSSZ staff. Happy New Year! We will see you in 2020!
This post was originally written by the author for TSSZ News.