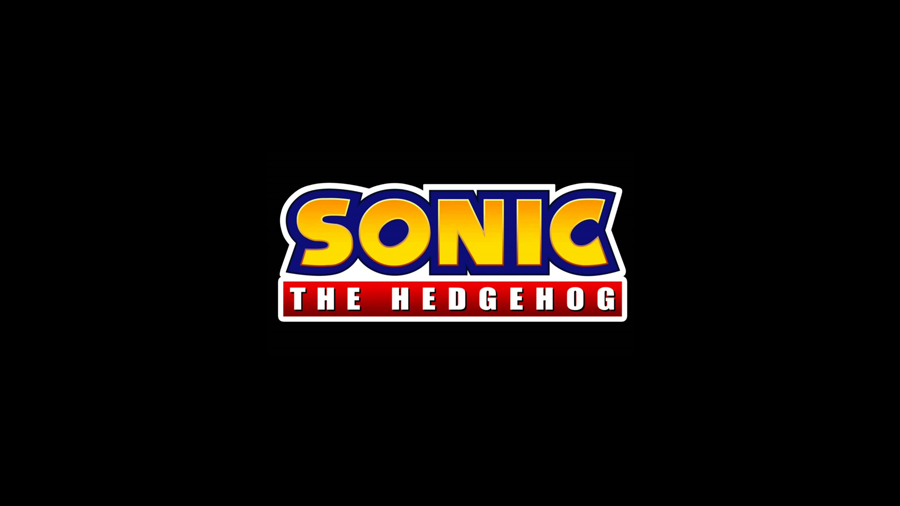 2018 – A Year In Supersonic Review

2018. It wasn't a year that was busy for Sonic, but it certainly wasn't quiet either. And, depending on who you talk to, Sonic's current state is all over the place. It is not the first time that this has happened, but unfortunately, the events of this year have not helped matters. IDW and Archie Sonic comics have turned out to be like apples and oranges. The games are still in a state of division between Modern and Classic Sonic. There wasn't even a new Sonic game released. Team Sonic Racing was delayed, and the only other project was Sonic Mania Plus, an expansion of a game that came out in 2017. And the Sonic movie. Ohhhhhh, the Sonic movie. There isn't a whole lot of optimism about that, and there's a very un-Sonic vibe that a lot of fans have felt from the movie so far. But I'll get into that later in the article.
Speaking of this article, welcome to the 9th annual instalment of the "Year In Supersonic Review" series! As one year closes and another year starts, we reflect on the old and look towards the new, discussing the state of the Sonic brand, as well as SEGA as a whole. How was Sonic's year? We take a look at that, and even make some predictions for how the new year will go for our spiky blue friend, as well as the company that keeps him rolling at the speed of sound. Believe it or not, I have been doing this since 2010. Back then, it was on Sonic Paradox. When I joined the TSSZ team in 2014, these articles began sprouting up here. Next year will be the final instalment of the decade, and I'm beginning to feel rather old. If you want to see previous instalments, every single one of them is right here:
2010
2011
2012
2013
2014
2015
2016
2017
So, ready to get this show on the road? Let's do it! We begin with the top 10 Sonic and SEGA news stories of 2018.
Top 10 Sonic/SEGA News Stories of 2018
10) Sonic In Wreck-It Ralph 2 – The upcoming Sonic movie has not been the only time we discussed Sonic on the big screen. Wreck-It Ralph 2 released this year, and Sonic got a lovely role, just like he did in the film's predecessor. Obviously, it won't be the last time we see Sonic in a big screen Hollywood movie in the near future. But for now, Sonic can be glad that Ralph broke the internet and not him.
09) Crush 40's Big Return – We haven't heard much of Crush 40 in the world of Sonic lately. For the most part, they've been doing their own thing. But fans were treated to a nice surprise E3 announcement in June that changed all that, when it was confirmed that band will be returning once again to do the theme song of Team Sonic Racing. It's arguably the biggest thing that the Sonic fanbase is looking forward to in Team Sonic Racing, and no doubt a highlight in the year's events.
08) A Lost Arcade Game Unveiled To The Public – Remember SEGASonic Bros., that arcade game that was revealed and found 2 years ago? Well, there were some major developments in locating this game! At long last, the game itself has made a public appearance, and we have been able to see footage of the game in action. In fact, if you do a little digging, you may just be able to play the game yourself! That's because a dump of the game has since occurred.
07) Shenmue 1 & 2 Returns – It isn't often that lightning strikes twice in the gaming world, but it did for SEGA. The only thing that could've rivalled the 2015 unveiling of Shenmue 3 was the confirmation of HD re-releases of Shenmue 1 and 2. Sure enough, in July, that very thing happened. Fans of SEGA games in general had a great 2018, and this was the icing on the cake.
06) SEGA AGES – This lineup of legacy SEGA titles got announced in April. Since then, we've seen Sonic 1 get a release and Sonic 2 confirmed to be on the way. Every now and then, we would get some more information about this Nintendo Switch line of games. Unfortunately, SEGA AGES didn't get going until a month after it was originally scheduled to start. But the SEGA AGES line has quickly become a favorite, with a nice handful of games now available.
05) Super Smash Bros. Ultimate Welcomes Sonic – Everyone is here. That was the tagline for Nintendo's newest Smash Bros. game, which was teased in March, formally unveiled during E3 in June, and released on December 7th. Sonic is playable in this game once again, and Knuckles makes his Assist Trophy debut. As for Shadow, much to the sadness of fans, he is still limited to being an Assist Trophy. And a leak involving a certain Grinch didn't help matters at all.
04) Team Sonic Racing Revealed – It was teased at SXSW, then properly revealed on May 30th. Then…delayed to May 21st, 2019. Even though the game is not yet out, this was SEGA's big Sonic project for the year. Ever since we got that SXSW teaser trailer, we've been getting team announcements and music tracks.
03) Sonic Mania Plus & Adventures – Sonic Mania getting DLC was a surprise to hear at SXSW in March. Sonic Mania Adventures being announced was an even bigger surprise. And then came the news that Mighty and Ray would be playable characters in Sonic Mania Plus. That was, no question, the most shocking thing that SEGA had announced for the Sonic brand since Classic Sonic's return in Sonic Generations back in 2011.
02) The Sonic Movie Machine – It started as a trickle in February, gradually picking up throughout the year. As IDW Sonic's first year got underway, the news cycle's attention turned to this. The Sonic movie has become a dominant player in the Sonic news machine. In fact, at times it had been the only thing that we've been hearing about. In the past year, we got details on the movie's filming, cast confirmations, the release date, and eventually a teaser trailer that gave us a sneak peek at how Sonic will look in the movie. Speaking of that teaser trailer, it's the first time since 2012 that something significant in the Sonic news cycle occurred in December. If there's any reason why I tend to wait until the very end of the year to work on these articles, this is a good example. Sonic's year isn't over until it's over. And the movie's dominance in the news cycle is definitely not going to be over with anytime soon.
01) IDW Sonic Launches – Archie has long since moved on from last year, which wasn't a good one at all. All eyes have now turned to IDW, thanks to the new era of Sonic comics launching in April. IDW was the big source of Sonic news in the first half of the year, just before the Sonic movie began to enter the spotlight. Amazingly, IDW Sonic has been a success so far. Issues have been selling around 3 times more than Archie Sonic comics did. IDW has had to deal with Sonic comics selling out multiple times. IDW Sonic's new characters have gotten a nice reception. In the past year, a lot of the questions have been addressed, and the massive uncertainty that plagued the Sonic comics is gone. Although there are a lot of Archie Sonic characters that we may never see again, that hasn't ruined IDW Sonic's sales whatsoever.
Honorable Mentions: SAGE 2018 & Sonic Hacking Contest 2018
And now we get to the next segment of our supersonic year-in-review. Those strange Sonic and SEGA news stories that are just…baffling. Every year, there is always at least one. Sometimes it's a weird business decision by SEGA, other times it's some fan activity that makes you go "WTF". So let's take a look at that part of the world of Sonic!
Sonic/SEGA 2018 News Story Oddities
Next up, a look at Sonic releases for the year, and how well they did. Remember that Team Sonic Racing was delayed, so it is not on this list.
The Sonic Movie Redesign – It made a late appearance in the year, but that didn't put a damper on the, well, mood. The way Sonic looked put a damper on the pre-movie hype machine as it is. Granted, it's a shadowy tease, so we don't have a full idea of what Sonic will look like. But what we are able to see…good lord. We've been hearing occasional details about the movie throughout the year, and they haven't helped matters. But the redesign announcement is an oddity story for a reason. What were they thinking?!
SEGA Forever Re-Releases….Sonic 4 Episode 2 – So this happened. Why? I don't know. It's the only game SEGA re-released on the SEGA Forever line that came out in the 2010s. Everything else has been from the 90s and early 2000s. And it's the last thing I would've expected SEGA to re-release for mobile devices, considering it was already on mobile devices for the last 6 years, and it wasn't very well received. But they did it, and here we are. Sonic 2 and Sonic CD also received SEGA Forever re-releases this year, but that made more sense. They're more well received, they're two of SEGA's biggest entries in the Sonic franchise (Sonic CD didn't start out that way), and they fit the general retro theme that the SEGA Forever line has had. But don't get me wrong. It didn't help that this game's relaunch didn't begin on a good note either. This isn't a bad move, not at all. It's just a strange one. What was the point?
Sonic Cares About Pikachu – Well, this was a meme that I never would've expected this time last year, but it happened. You see, the opening scene of Smash Ultimate's World of Light mode was revealed in a Smash Bros. Ultimate Nintendo Direct in November. At one point in the opening scene, Sonic can be seen trying to save Pikachu before the pair are hit by rays of light. This caught the attention of the Sonic community, which of course meant that the official Sonic Twitter joined the party. Maybe if Sonic was Kirby, he would've succeeded, but one thing is for sure. I am still amused by this whole thing, even now. What a strange moment that was.
2018 Review For The Sonic Franchise
SEGA Forever: Sonic CD
CRITICAL RECEPTION: No Interest At All
Sonic Mania Plus
CRITICAL RECEPTION: Mostly Positive
SEGA Heroes
CRITICAL RECEPTION: No Interest At All
SEGA Forever: Sonic The Hedgehog 4: Episode II
CRITICAL RECEPTION: No Interest At All
SEGA AGES: Sonic The Hedgehog 1
CRITICAL RECEPTION: Slightly Positive
2018 SEGA Report Card
Summary: Well, the Sonic movie isn't giving people much hope. And the delay of Team Sonic Racing arose some concerns in fans. And, once again, SEGA's promoting of Sonic stuff has really gone south. But on the other hand, Sonic Mania Plus was another massive success. The IDW Sonic comics are doing very well. SEGA saw a lot of releases this year, including the very requested HD remakes of Shenmue 1 and 2. The company seems to be slowly regaining profits, and the company's 2015 restructure seems to have benefitted them in the long run. Sonic's in Super Smash Bros. Ultimate, and soon Joker from Persona 5 will be following him. It seems that Sonic has been the only brand to suffer any setbacks from SEGA this year. In 2017, SEGA just barely got a passing grade from me, and for good reason. Sega still has a lot of work to do, but they did make a couple of baby steps forward this year.
Grade: C+

And now we get to my favorite segment. Every year, I make predictions on how Sonic and SEGA will do for the coming year. Just before I make a new set of predictions, I look back at the predictions I made one year ago, and see how well I did. I'm always surprised at how I do. This year is no exception:
Reviewing Last Year's Predictions…
Sonic: There really isn't a whole lot I can predict for Sonic in 2018. For the first time in a few years, we are going into a year where there isn't anything major on the horizon for the Blue Blur. There may be a mobile game or spin-off Sonic title that releases sometime during the year, just to avoid a vacancy in Sonic releases, but expect a very quiet 2018 for Sonic. With Sonic Mania and Sonic Forces now but a memory, all eyes will turn towards IDW and the Sonic comics. They will release in April, as planned. We might find out the fate of the Freedom Fighters in January or February, depending on if/when solicitations come out. Another Sonic SXSW panel could happen if they have enough news to share, but don't expect it. The Sonic movie will continue to get very little info. Our first look at the movie depends significantly on whether they finally get on the ball with producing this thing and releasing it in 2019, as planned. If the movie is going well, expect a late-2018 first look, maybe via a trailer or screenshot. If development hell continues, expect another year of little info on this movie. As for Sonic Boom, the cartoon has finished for the season, so expect the Boom branch to be all but non-existent in 2018. There currently are no signs of a third season in the works, so I'd be shocked if we got one. Sonic Adventure's 20th anniversary is in 2018, so expect the Sonic PR team to acknowledge this in some way.

SEGA: The quiet year that Sonic will have in 2018 will stand out in comparison to SEGA's as a whole. Although Japan got the game in 2016, Yakuza 6 is coming out everywhere else in the world on March 20th. I think there is still a brand new, original Hatsune Miku title in the works, and we may find out what it is mid-2018. We will likely get a couple of non-Sonic mobile games and a couple of PC ports. SEGA will continue to support SEGA Forever throughout the year. E3 will be okay for SEGA, but expect somewhat of a decrease in convention/expo appearances as a whole. SEGA as a whole will have a busy 2018, but it won't be as busy as 2017.
So, the first topic of discussion is Sonic. I got off to an interesting note, because it's a "yes and no". A mobile game sort of released, SEGA Heroes. It's not necessarily a Sonic game, but it does have a Sonic presence. A spin-off Sonic title did get announced, Team Sonic Racing, but it wasn't "released sometime during the year" as I predicted. Was it a "very quiet 2018 for Sonic"? Again, sort of. It wasn't silent, thanks to IDW and the Sonic movie, but you could definitely see a sharp decline in the Sonic news cycle compared to 2017. I was right about IDW, though. All eyes did, indeed, turn towards IDW and the Sonic comics. Releases began in April. However, we didn't learn about the fate of the Freedom Fighters until late March, and even then it's still not certain what is going to happen to them. I said not to expect a Sonic SXSW panel, but they could do one if there's enough news to share. Well, they did hold a SXSW panel after all…even though it didn't really feel like they had enough news to share anyway. I nailed my next two predictions though. The Sonic movie does seem to be set for a 2019 release, and our first look at the movie happened just this month! I even nailed the "late-2018" time frame, although I was expecting it to happen a month or two earlier. We also got our first look via a teaser trailer. As for Sonic Boom…yeah it's gone. I said it would be "all but non-existent", but it was non-existent. Lastly, I don't know why I predicted this next thing, but I did. Sonic Adventure's 20th anniversary came and went without a peep from SEGA as a whole, let alone the Sonic PR team.
I did a little better for my overall SEGA predictions. Just a little, though. SEGA's 2018, compared to Sonic's, did stand out in comparison. Hatsune Miku got absolutely no attention from SEGA, let alone a new game. I think I underestimate how hard it is for SEGA to produce those games. Oh well. We did get a non-Sonic mobile game and a few PC ports. SEGA Forever got plenty of love throughout the year, and now it has a Nintendo Switch counterpart called SEGA AGES. SEGA's E3 was okay, as predicted. Was SEGA's 2018 not as busy as 2017? To a degree, yeah. But it was still a busy one. I think if SEGA had one more game for this year, then this prediction would've definitely been inaccurate.
I didn't do so well this year, but oh well. You can't win them all. So, with one set of predictions behind me, it is time to make some new ones. How will Sonic and SEGA do in 2019? Let's predict that, shall we?
2019 SEGA/Sonic Predictions
Sonic: Sonic's 2019 will be a follow-up to 2018. Team Sonic Racing will release in May, just as planned. There will be another Sonic SXSW panel that happens in March, likely containing IDW Sonic news, more Team Sonic Racing news, and maaaaybe a teaser for another Sonic game. It's more likely that, if another new Sonic title is revealed, it will be another spin-off Sonic game rather than a main series one, as the main series Sonic development cycle has grown over the course of the past decade. IDW Sonic will continue the momentum accumulated from this year as the next story arc occurs. Sonic 2 will release on the Nintendo Switch SEGA AGES line in February or March. However, the dominating story of the Sonic news cycle in 2019 will be the Sonic movie. We will likely see the movie's first big trailer in March or April, depending on if they reveal it at the Sonic SXSW panel or not. We'll get more insight into the movie throughout the year in interviews and tweets, and the movie will release on its November date. At long last, this movie will come out after years in the making. The movie won't have a great reception, but it will be a sales success nevertheless, having a strong start in the box office and eventually making a profit. But that's not all. Remember when I said that the next Sonic game announcement will probably be a spin-off? Well…sigh. We'll likely get a Sonic movie tie-in game, which releases in October or November. It would be frustrating to see one, especially with the route the movie seems to be taken and especially considering Sonic Boom: Rise of Lyric, another tie-in Sonic game, is still fresh in the minds of the gaming community, but from a business perspective it's a smart thing to do. Whether it sells or not is a different story. As for Sonic Mania, will we get anything else related to this game in 2019? Probably not. I think SEGA is starting to move on from Mania, at least in terms of the original anyway. If we get a Mania 2, it won't be in 2019. Overall, Sonic's 2019 will be somewhat busier than 2018.
SEGA: SEGA's 2019 should be another fun one. As the blue blur's year progresses, SEGA's other brands will continue to see some love. The SEGA Forever and SEGA AGES lines will keep going strong, and the latter will have a nice surprise waiting for fans. What is that, you ask? Sometime next year, SEGA AGES Dreamcast games will be announced. The Joker Persona 5 DLC will come to Super Smash Bros. Ultimate before spring arrives. Total War: Three Kingdoms will release in March as planned. The new Sakura Wars game, which was just announced the other day, will release in mid-2019. SEGA's Mini Genesis console will release in May or June. SEGA's E3 will be alright, nothing special. As for the IPs that have moved on from SEGA, Shenmue 3 and ToeJam & Earl: Back In The Groove will finally release in 2019. Expect more mobile releases. Expect another couple of PC ports. And don't be surprised if SEGA revives another IP with a new game! Overall, SEGA fans should expect a good year from the company, despite the antics that will no doubt occur with Sonic.
Epilogue
That's a wrap. It's hard to believe that another year has come and gone. 2019 will be…interesting. And there will be a lot of anniversaries next year. Sonic & The Black Knight turns 10 in March. In September and October, the Dreamcast will turn 20 in North America and Europe, respectively. Sonic Pocket Adventure turns 20 in November in North America, then in Europe in December. In June, Sonic Advance 3 will turn 15. Sonic Boom: Rise Of Lyric & Shattered Crystal turn 5 years old in November. Sonic Heroes turns 15 in North America in January, then in Europe in February. Also turning 15 in January for North America and Europe in February is Sonic Battle. Mario & Sonic at the Olympic Winter Games turns 10 in October. Sonic Triple Trouble turns 25 in November. However, the biggest anniversary of all? The 25th anniversary of Sonic 3 & Knuckles. Sonic 3 came out in North America on February 2nd, 1994, then February 26th in Europe. Sonic & Knuckles was released on October 18th, 1994. Maybe this time, SEGA will actually acknowledge a major Sonic anniversary.
So what's next? I don't know. That's really the theme for Sonic this year. Uncertainty. There's plenty of it as we enter 2019. What direction, exactly, does SEGA really want this franchise to go? Classic? Modern? Sonic movie universe? Are we just going to be just racing in cars next year and nothing else? And what about IDW Sonic? What's going to happen with that? Is there going to be more familiar faces returning? How will IDW Sonic's writing go, now that its universe has been established and no more introductions are necessary? I guess we'll just have to wait and see. The wait shouldn't be too long. Hopefully, when I'm writing "2019 – A Year In Supersonic Review", we'll have some answers by then.
From all of us at TSSZ, we thank you for sticking by us as we covered SEGA and Sonic news during 2018. Thank you for tuning in to our live streams, for supporting us on social media, and for just being great readers. We hope your 2018 was a good one, and we hope that the good times continue in 2019. As always, we will be continuing our best to cover the latest Sonic and SEGA news throughout 2019, and we hope you'll join us. It's going to be quite a ride.
Happy New Year! See you in 2019!
This post was originally written by the author for TSSZ News.