Saturday Night Logo Updates – Sept 17th 2011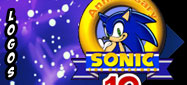 Its late at night, but we've just finished a little official art update for you with four new logos of varying degrees of quality between a few KB and 15MB in size, yikes.
The games covered are:
Sonic The Hedgehog (1991)
Sonic CD – Modern US/EU Version
Sonic Chronicles – Original Basic Version
SEGA Vintage Collection – Original 2007 PS2 Version
Go here for the Depository > Official Art > Logos section.
Some additional fixes have also been implimented, including thumbnail fixes on the Sonic Generations (PS3/360) screenshots page. Additional artwork will be going up in a few hours.