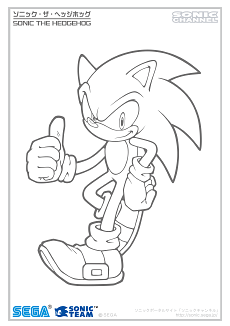 Whoops, it seems I got quite behind in updating the ol' Colouring Paper section in the Depository.
Well this has been fixed now with everything brought bang up to date – the background is fixed now as well in both senses, being once more stuck on Sonic Channel's one as it should be.
In other news, the SONIC THE HEDGEHOG 4 Episode I wallpaper for the site got a change-up to feature Splash Hill and Blake Draco added the ability to embed YouTube videos on Entherial Online the other day.
We thought you might find that useful.