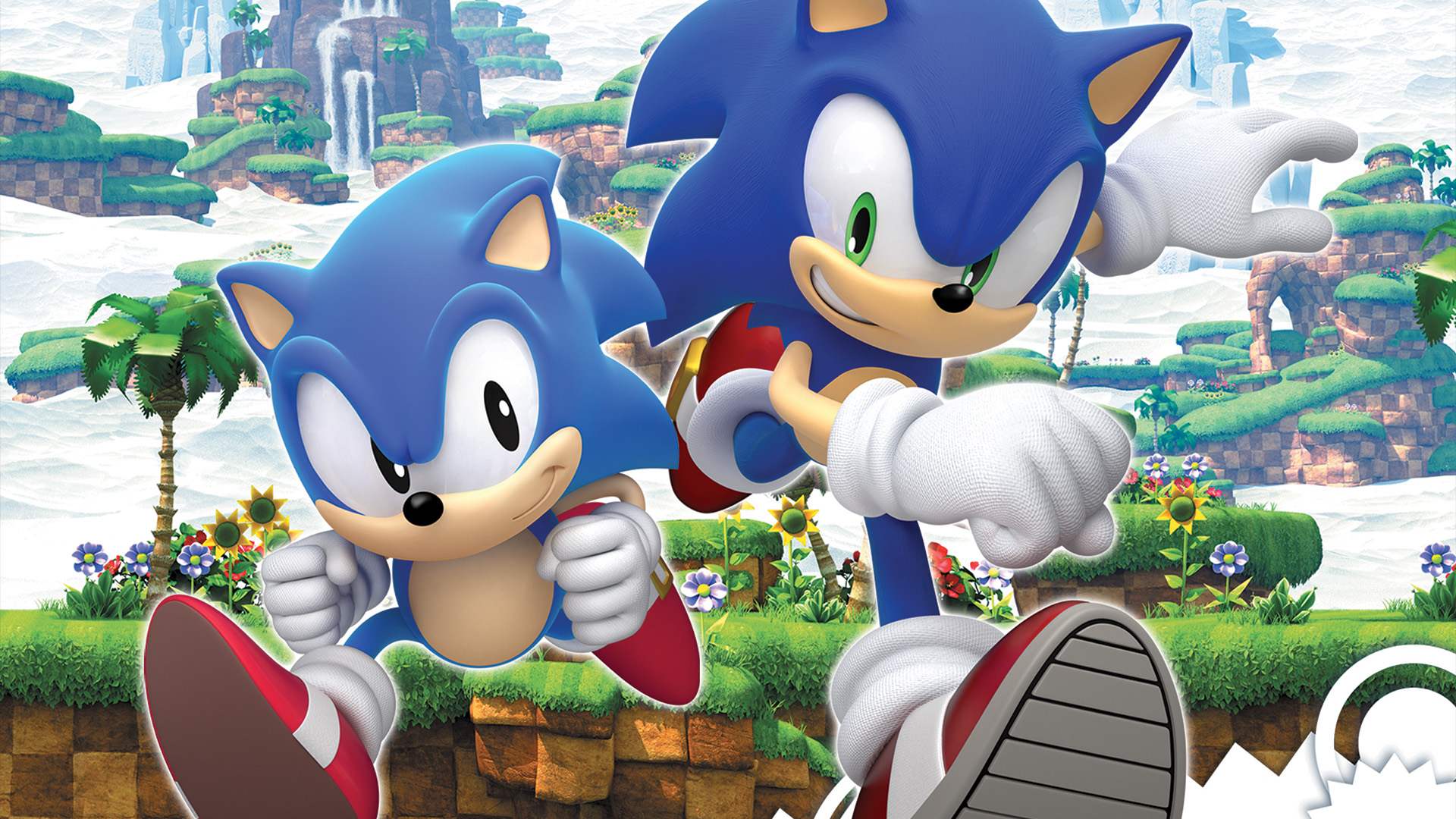 Just When You Thought It Was Safe: A Sonic 20 Years Best Of CD & Spanish Generations Exclusive
Two items of merchandise that has come through the last few days, because as collectors SEGA wants to squeeze every last drop of money out of you WUVS EVERWY SINGLE WUN OF YOU.
Sonic Paradise are reporting on a brand new Spanish exclusive treat for Sonic Generations, a special Generations t-shirt bundled in a box designed to look like a Generations/Sonic 1 Mega Drive crossover. SEGA Spain who revealed it via its official Sonic Tuenti page (which apparently it possesses) but has yet to reveal how prospective buyers will be able to get a hold of it. Which you'd have thought would be rather good to know.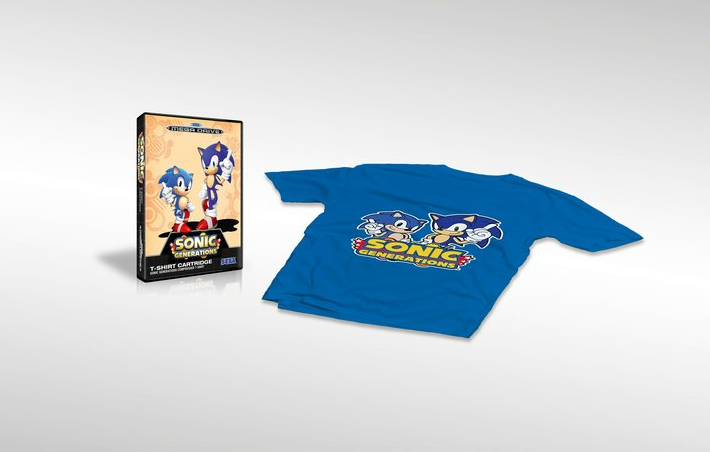 Also there's this which is listed on HMV's Japanese website,a 20th Anniversary "Best Of" collection across two discs. Hmm, wait – haven't we had two "Best Of" discs over the years? Smells like a repackage to me!
The translated description is below:
Commemorate the 20th anniversary Sonic Complete 2-Disc collection of the best theme songs and over 30 representatives of the main title! As soon as you appeared in 1991, SEGA's blue hedgehog character was talking about speed and cool in the world, Sonic the Hedgehog. Not only the world of games, also known deployment of a variety of goods such as television and animation. 2011 became a special anniversary year to celebrate the 20th anniversary of his birth. In the first two work, or engaged in the production of music for Mr. Masato Nakamura of Dreams Come True, in recent work, the project was derived from the music of Sonic, but handle other songs Crush 40, Zebrahead, and Bowling For Soup, and to undertake in collaboration with famous bands such as Cash Cash, through its musicality series, consistently rich in subject, there is also proven. Exhausted to enjoy the colorful world of sonic sound, decorate the epilogue of the 20th anniversary commemoration project with Wave Master Sonic and SEGA debut "Sonic the Hedgehog" from "Sonic Colors" until 30 Complete two sets of songs best theme songs and leading representatives of more than a title! The long-awaited appearance.
The CD is priced at ¥ 3,500, or approximately £29, $45.50 or €33 but there is no album art or track listing as yet.