Fastest Checkmate Ever: Sonic Chess Set Mark II!
Why doesn't it surprise me that this news comes straight from merchandise hoarder T-Bird?
Anyways, yes, this is a real thing, and you can find it here. An online site where you can subscribe to receive monthly magazines instructing you in the fine art of owning people with chess pieces. Best part? FREAKING CHESS PIECES = SONIC FIGURINES!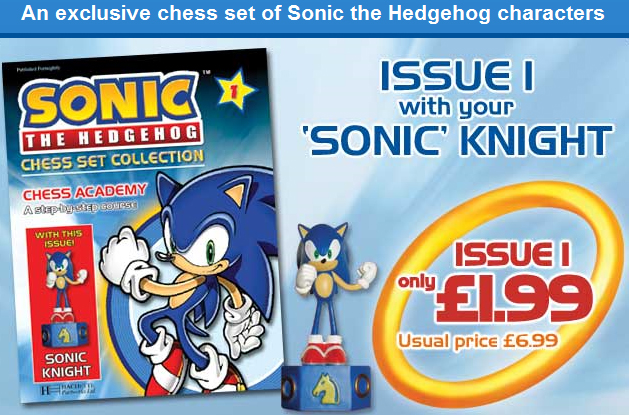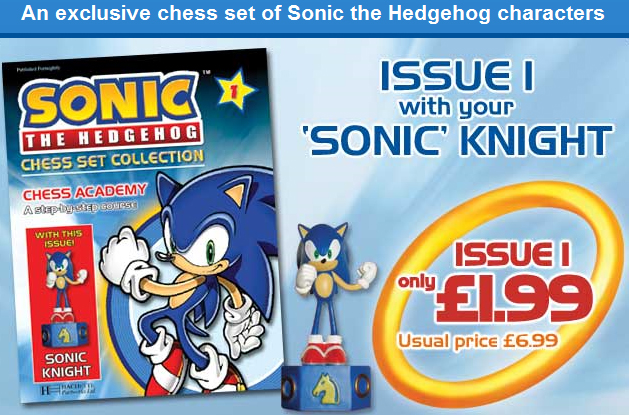 Damn right, getting the entire set means you've swagged about 26 unique, hand painted Sonic figures. And it gets better! If you subscribe now, you get EVEN MORE FREE SWAG, complete with a Sonic bag. So yeah, two for one: an awesome board game, and a ton of merch.
Why didn't the source of this surprise me again?