We've been meaning to report this for a while but a photos have surfaced of the new Ace Attorney Experience before it was opened to the public which is housed – a tad curiously – in SEGA's Joypolis theme park.
Still any "experience" where Miles Edgeworth looks at you, while apparently thrusting his crotch in your direction assumedly is worth the entrance fee.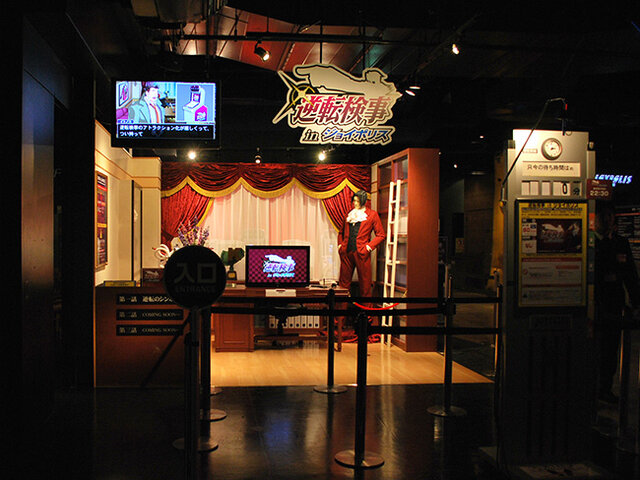 The tumbleweed got caught up on the guard on the right. Pity.
Miles' framed prop from the Dr. Who episode "The Girl In The Fireplace" and his rather ostintatious letter opener.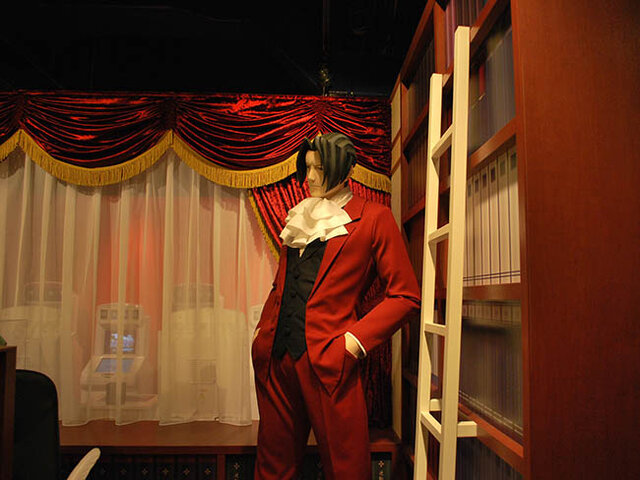 "Well it's the pelvic thrust that really drives you in-say-ay-ayayay-ane…"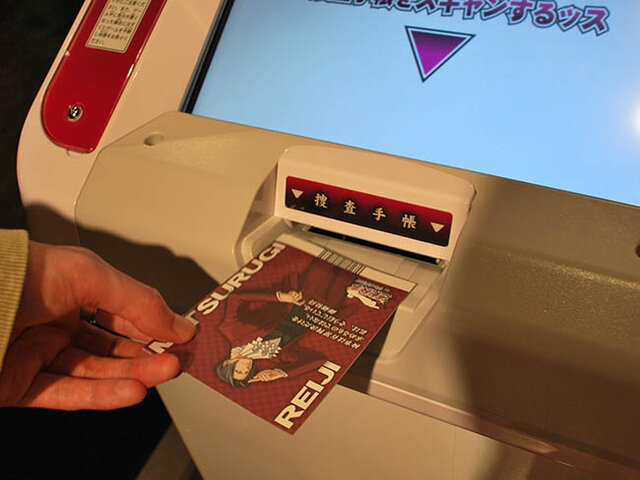 Come to think of it, if Miles proceeds to yell "Hold it!" you should be worried, he might want some sort of sordid favour.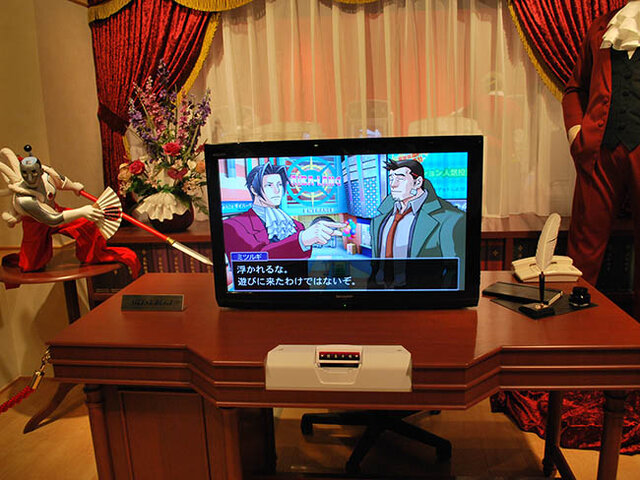 "You have a pencil behind your ear." "Beats having to use a freaking ink quill."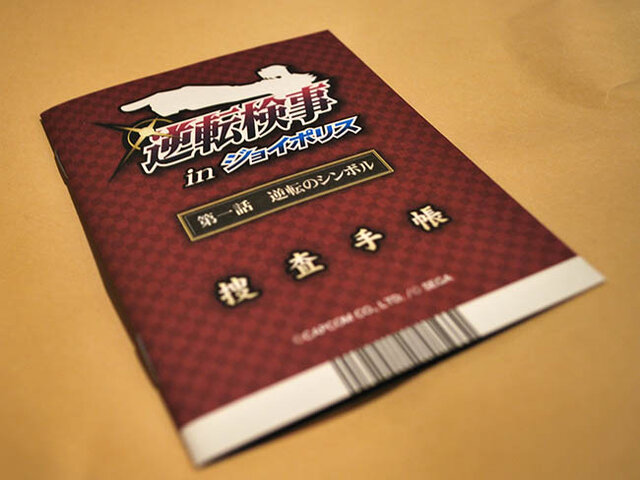 Perhaps we should dust it for fingerprints…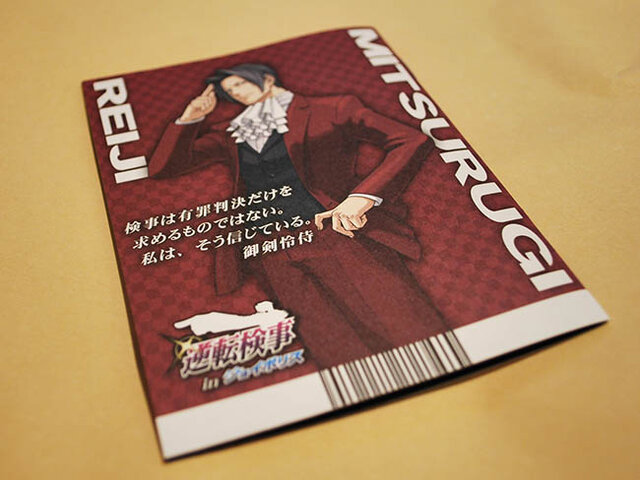 "By playing this game you legally declare Capcom to be unaccountable for any actions ever in the entire span of your existence."
[Images courtesy of inside-games.jp]